Classy. Elegant. Edgy. 4th Annual "Dress Like a RockSTAR" RAISE A RECORD 2017 Gala.
For a Non-Profit that streams live concerts to children in hospitals, FOUNDERS, Levi and Stephanie Ware have done an incredible job branding their one of a kind annual music themed Raise A Record gala event. Using actual vinyl records as bid paddles (hence the event name "Raise A Record"), event branded record jackets as bidder registration packets, and VIP all access badges as raffle tickets, they combine music elements with class and elegance using simplistic design details including music sheets as table runners and Vinyl 45's as table numbers and sponsor signage.
"I wanted a classy, elegant, yet fun and edgy music themed event. Simple and beautiful with punches of color, nothing gaudy." Says Co-Founder, Stephanie Ware.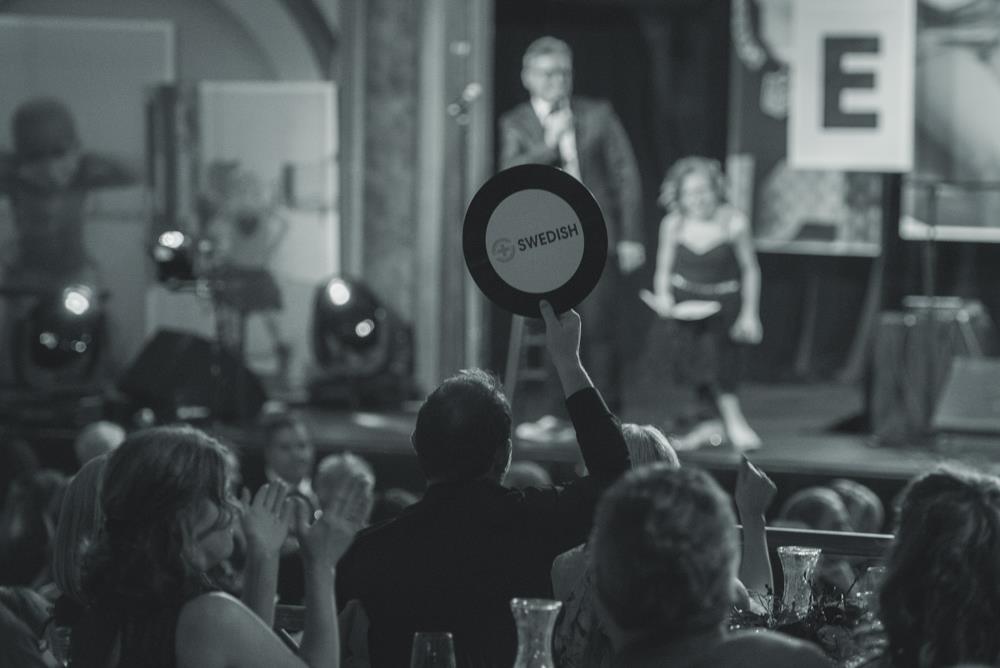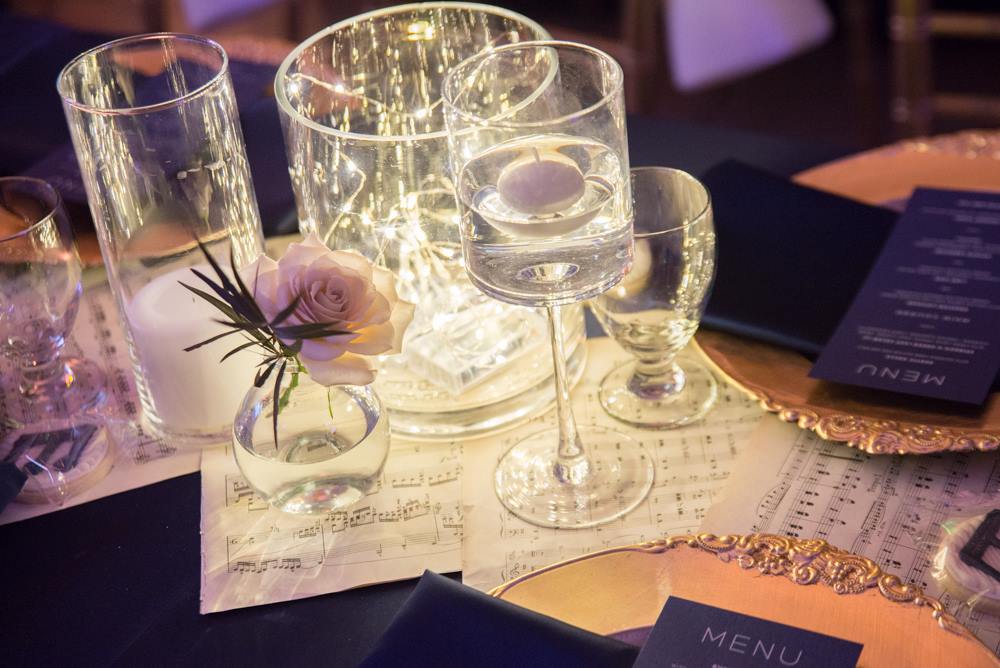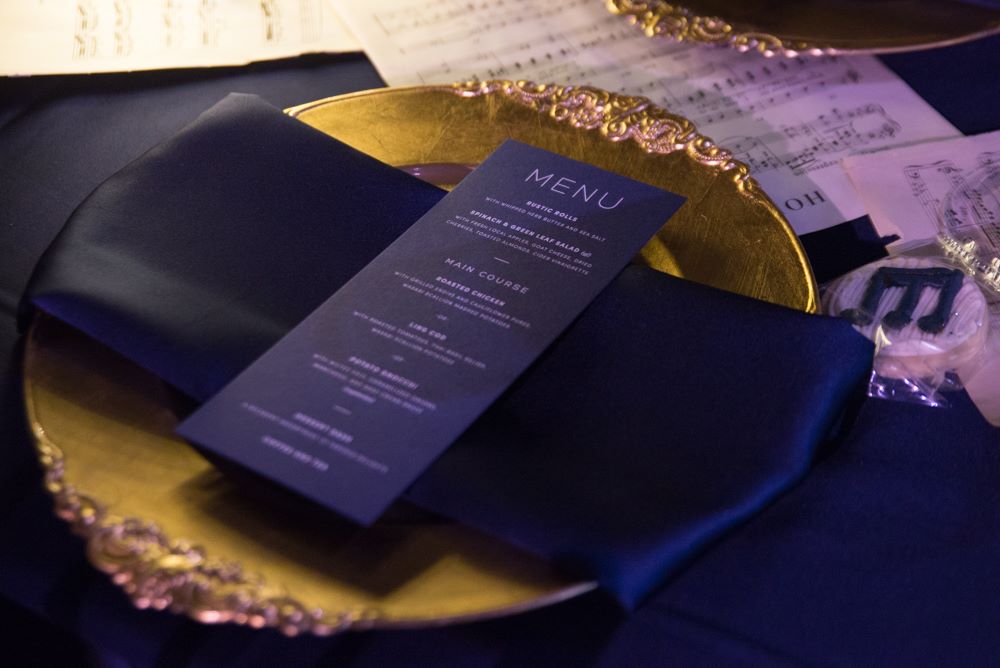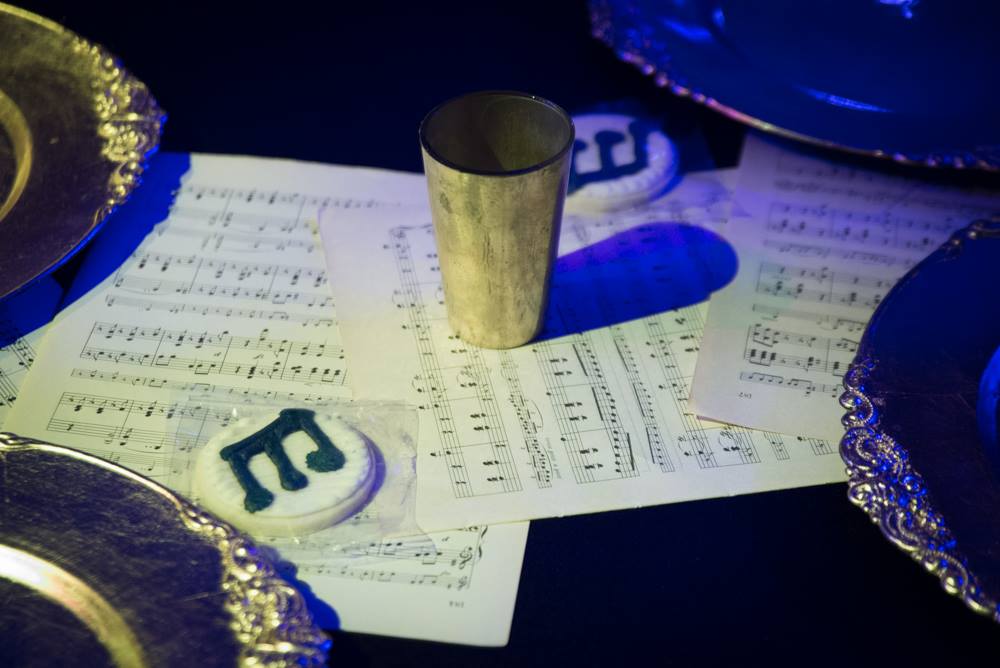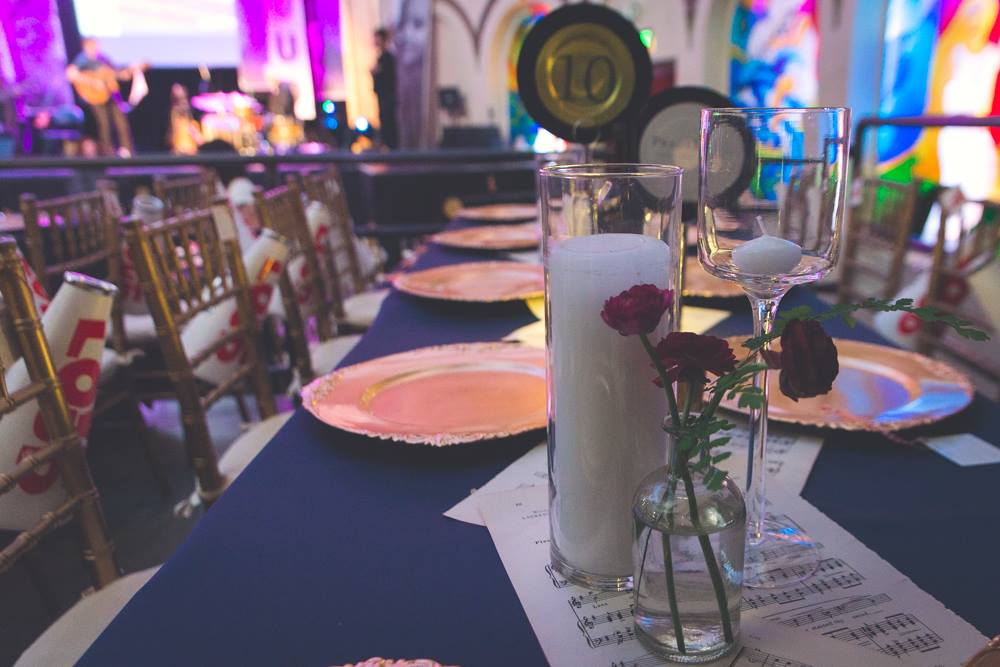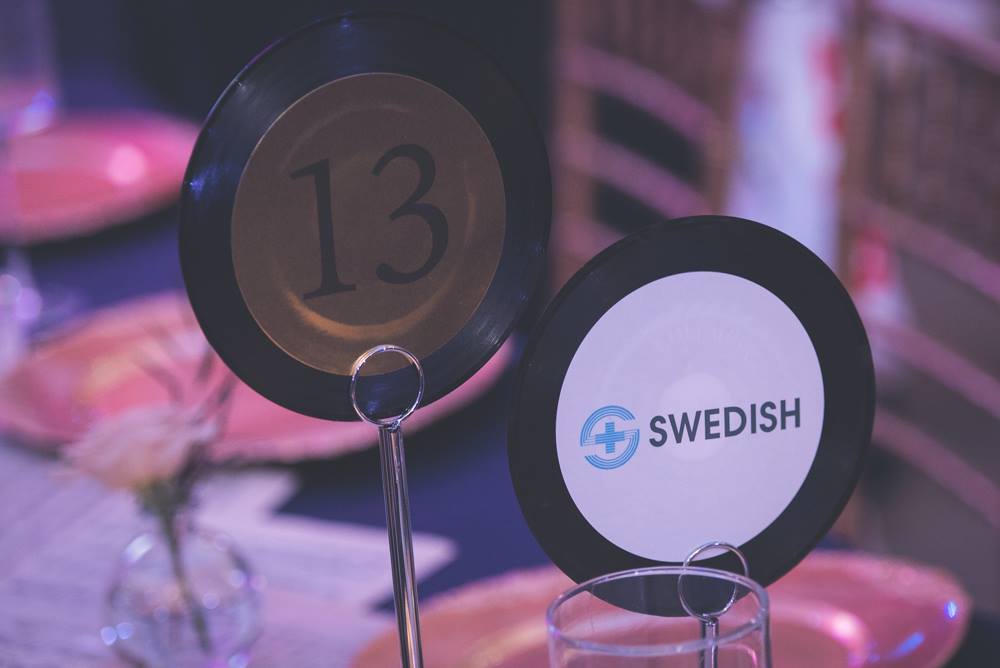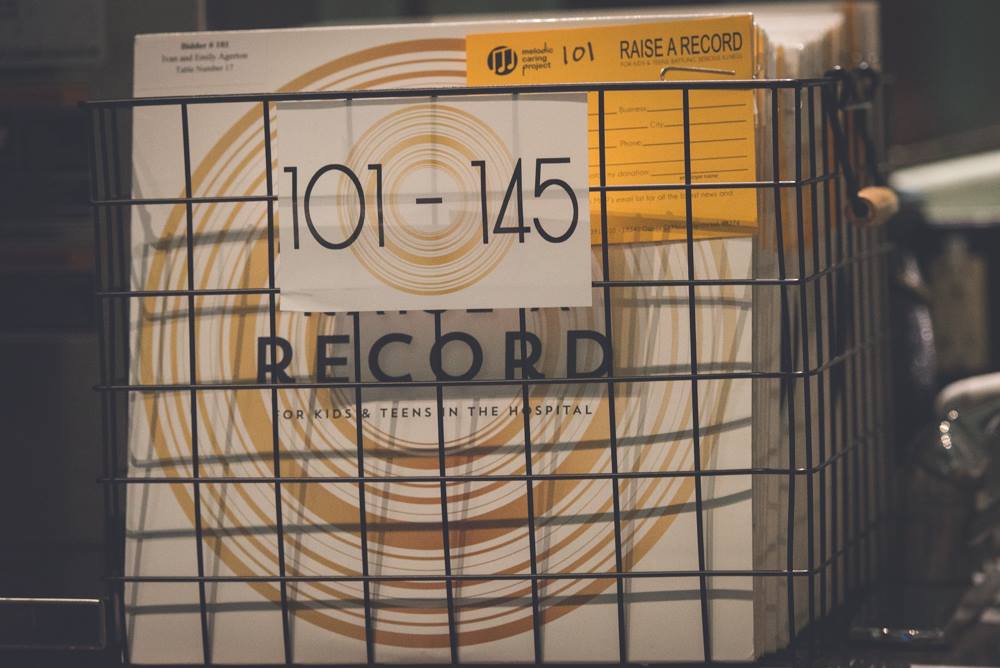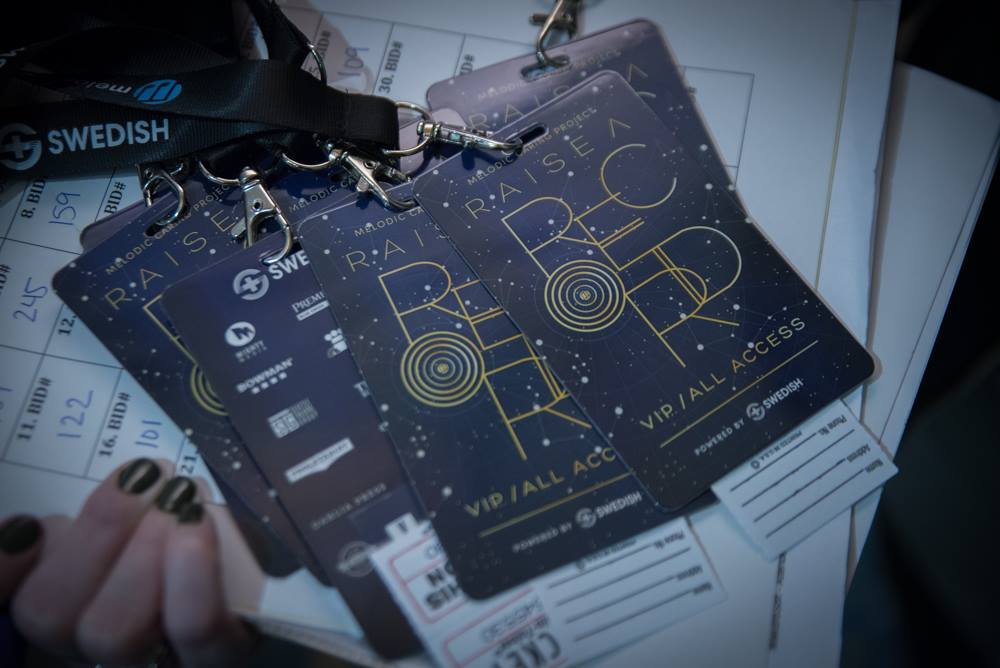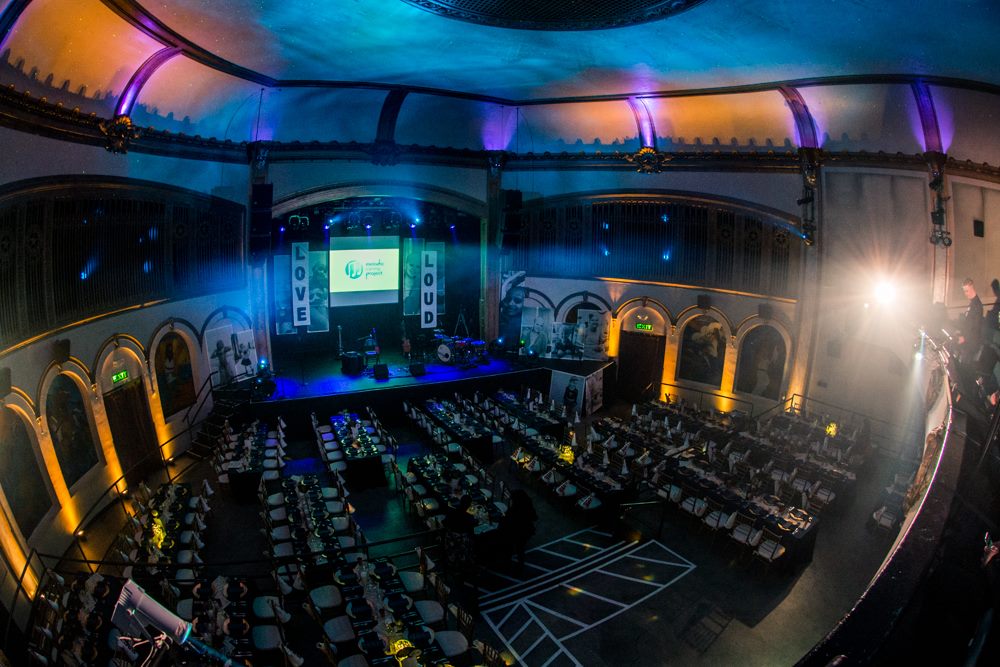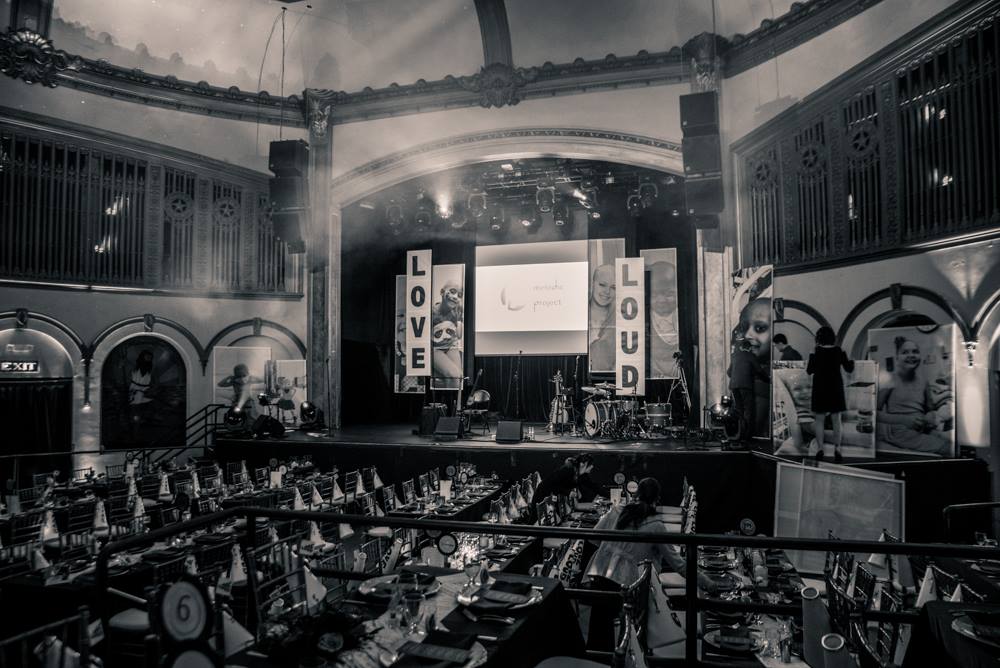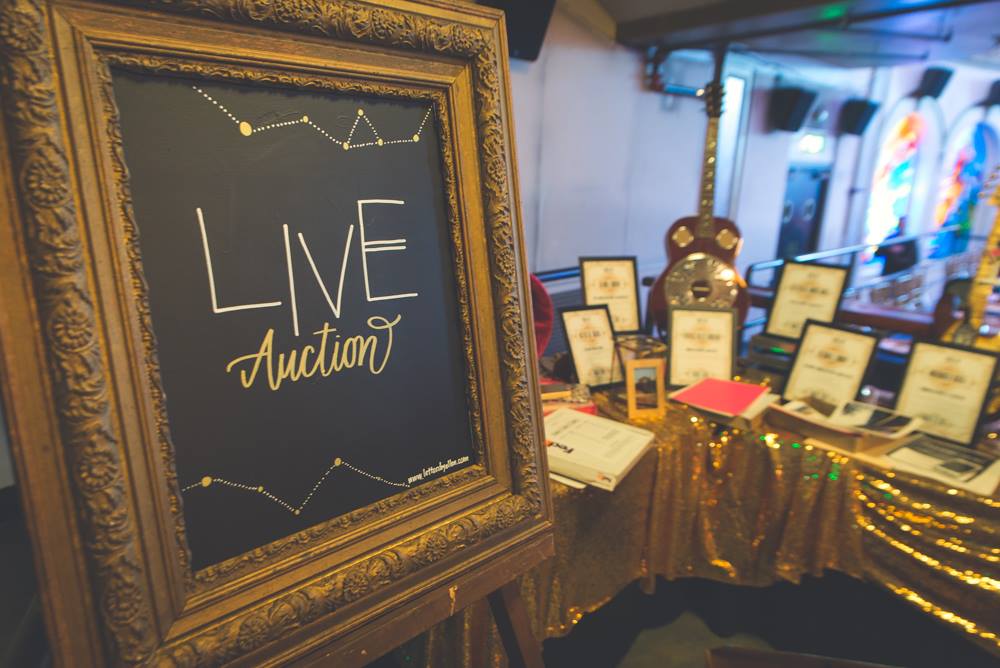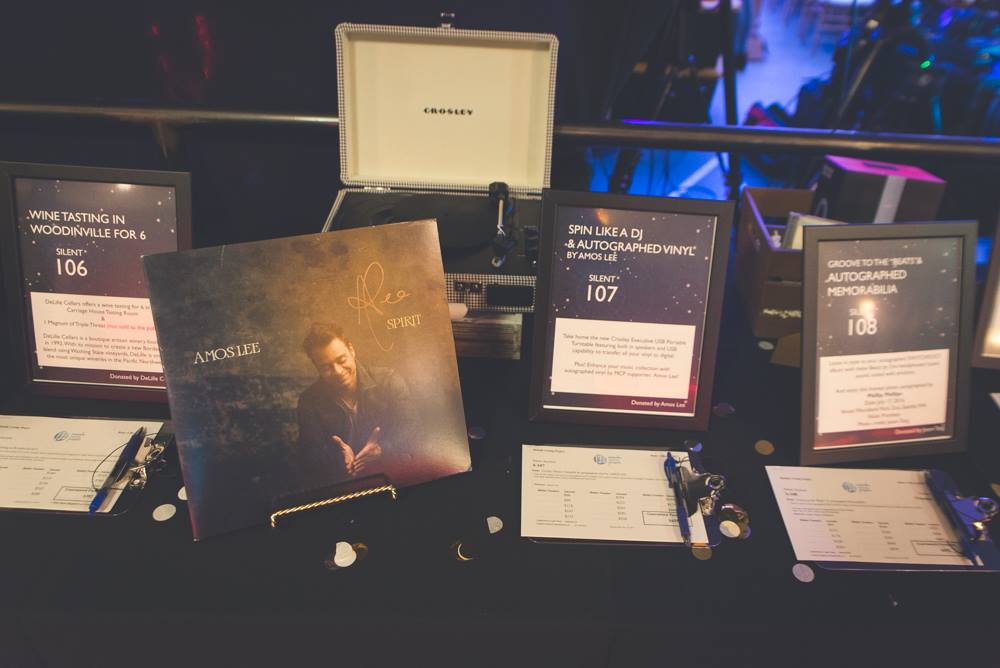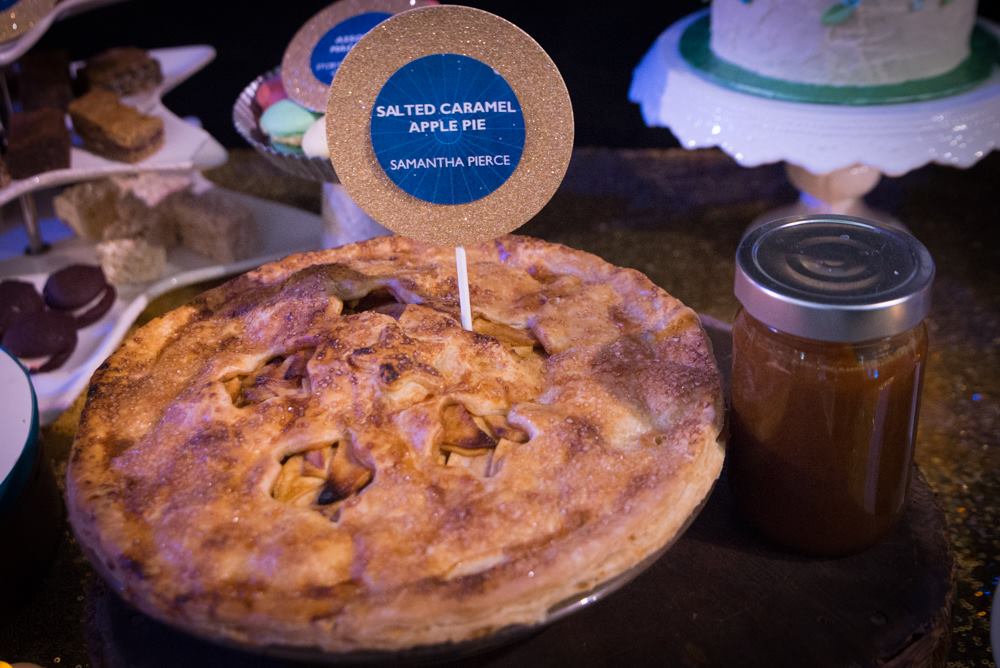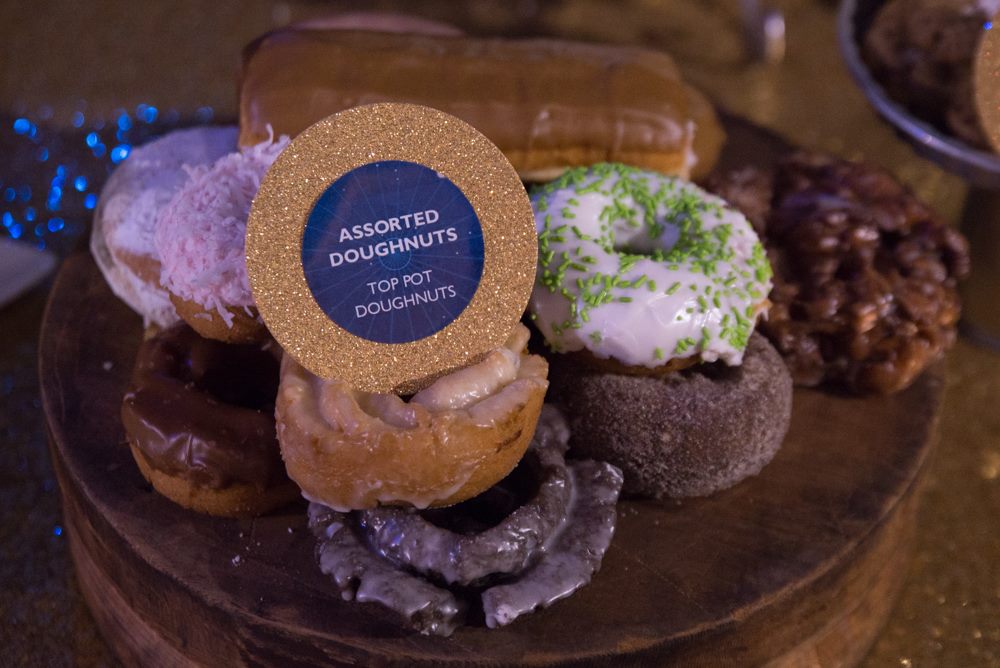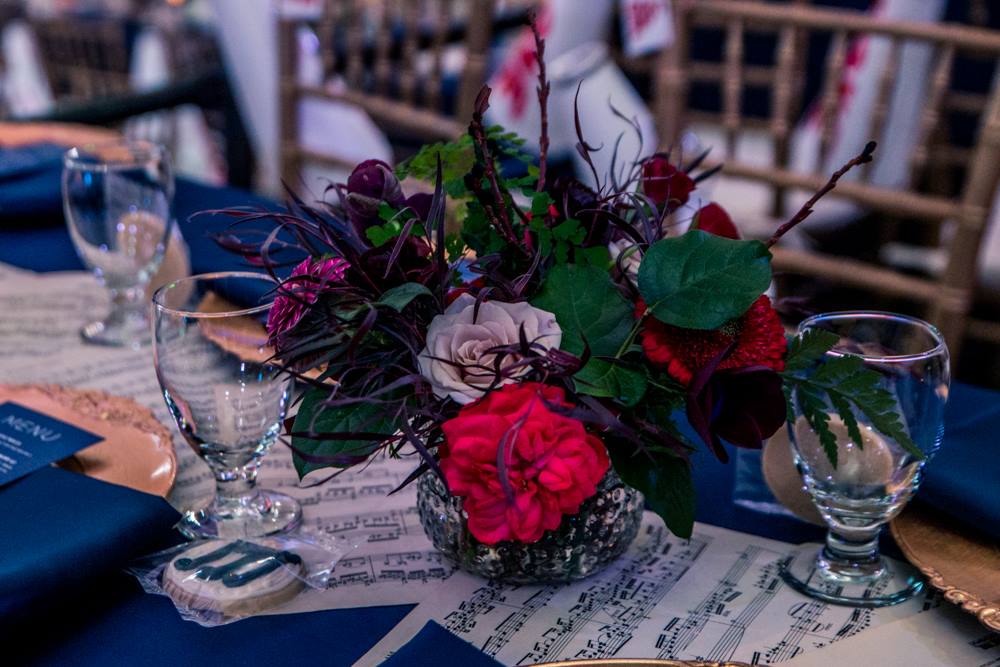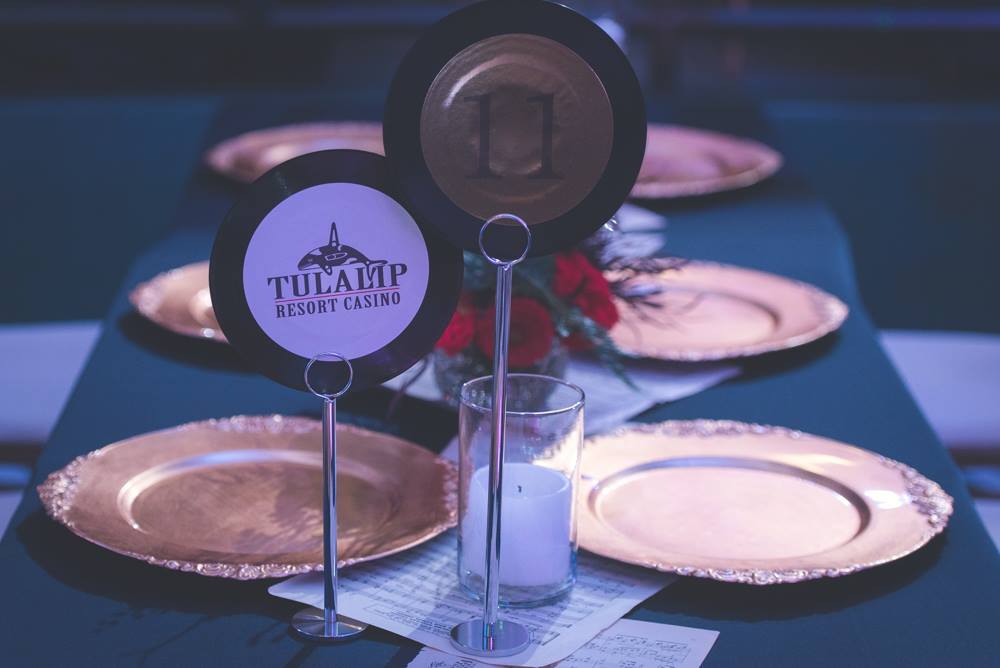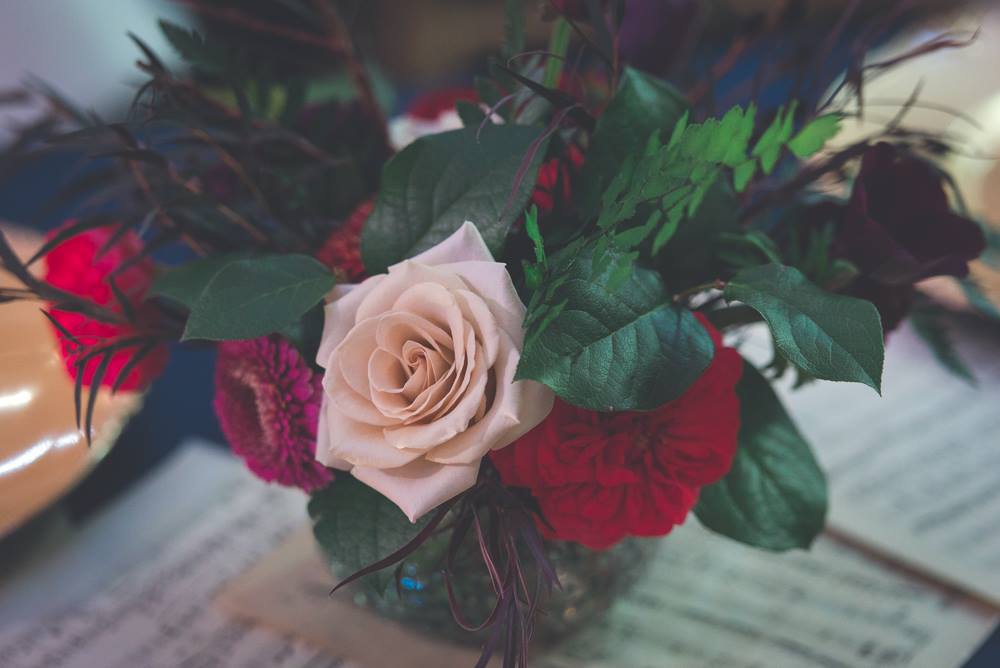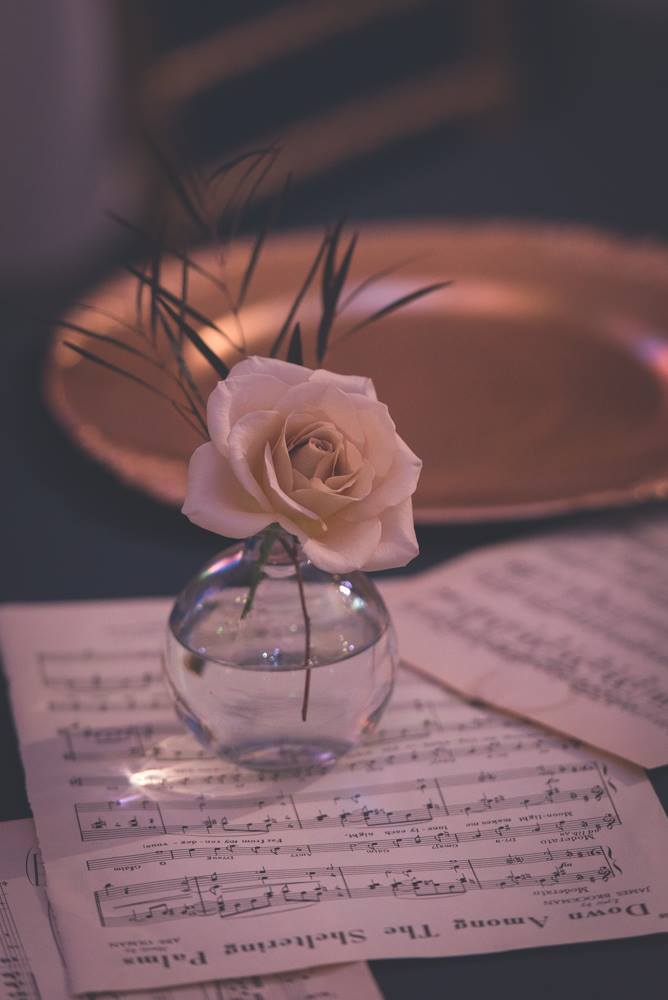 The night kicked off with tray passed appetizers, a rock & roll photo booth, complimentary drinks, silent auction and a special song by good friend and MCP's 1st annual gala artist, Mycle Wastman (The Voice). And it didn't take long before Mycle's good buddy Cassidy Huff joined him on stage.
A HUGE THANK YOU TO OUR SPONSORS!
#RaiseARecord2017 powered by 
SWEDISH, Premera Blue Cross, Mighty Media Studios, Columbia Distributing, BOWMAN Dispensers, 
KING 5, Pradel Financial Group, Seattle Theatre Group, Tulalip Resort Casino, Lake Ki RV Resort & Camp, 
Proletariat Wine Company, Eat Drink/ Eric Bauer, Tito's Handmade Vodka, Elijah Craig, Dahlia Press,
bash & bloom, Stoup Brewing, The Hutch Oven, Pavel Verbovski Photos, Ware Family Vacations,
Vintage Ambiance, For a Song Wines
Josiah & Bridget Johnson, Dieter & Jing Krumpelmann, & Dr Guy & Carmen Hudson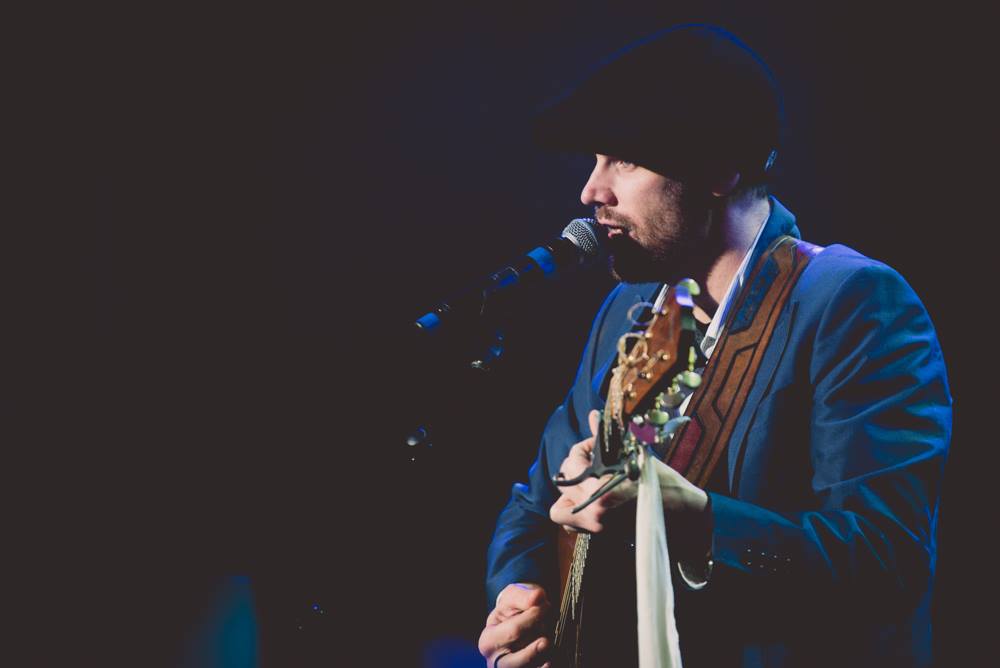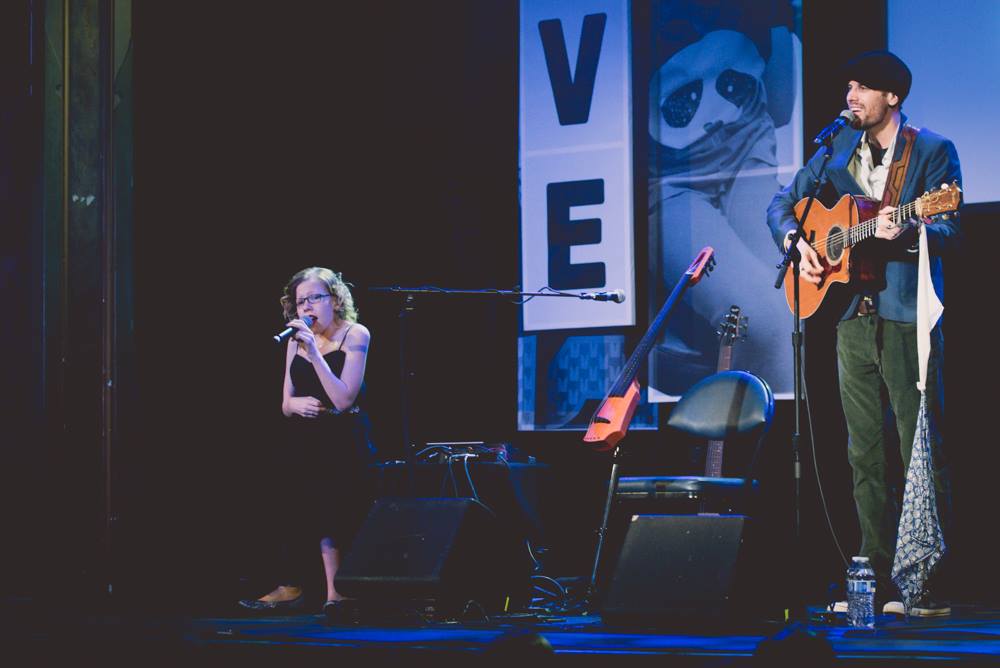 The evening was hosted once again by good friend and KING5 Evening Magazine Host, Kim Holcomb and co-hosted by MCP veteran rockSTARS Cassidy Huff & Faith Murray. Jim Dever (KING5 Evening) also added to the talent and fun this year co-auctioneering with Cassidy.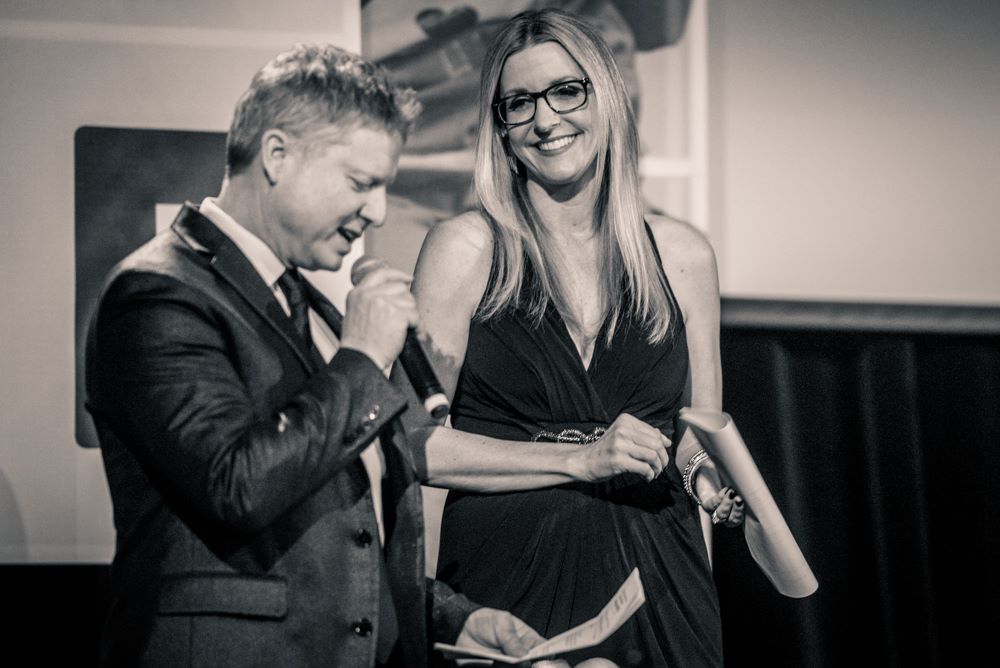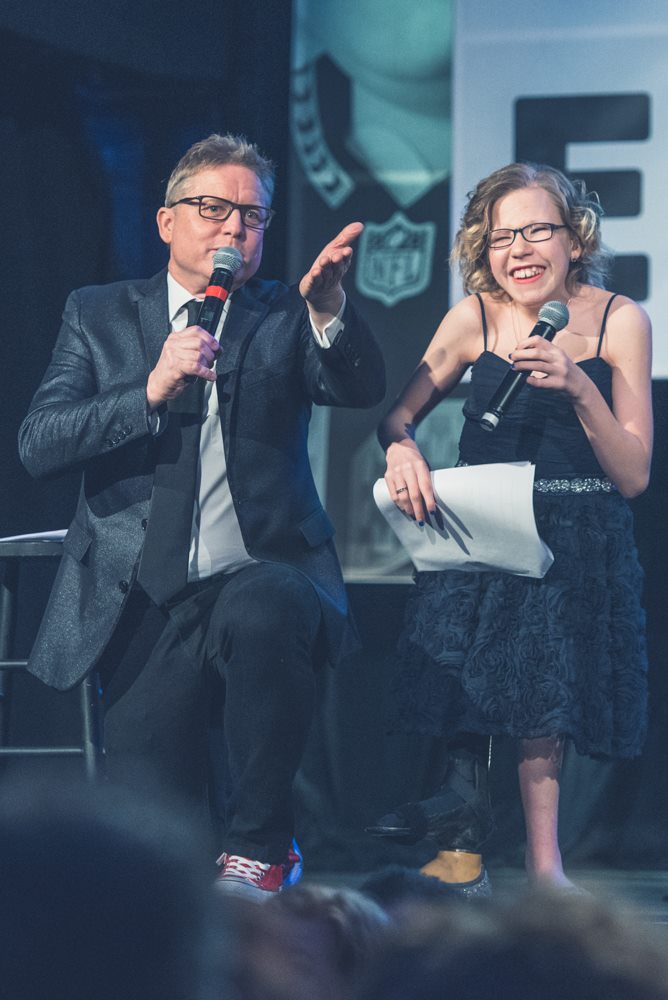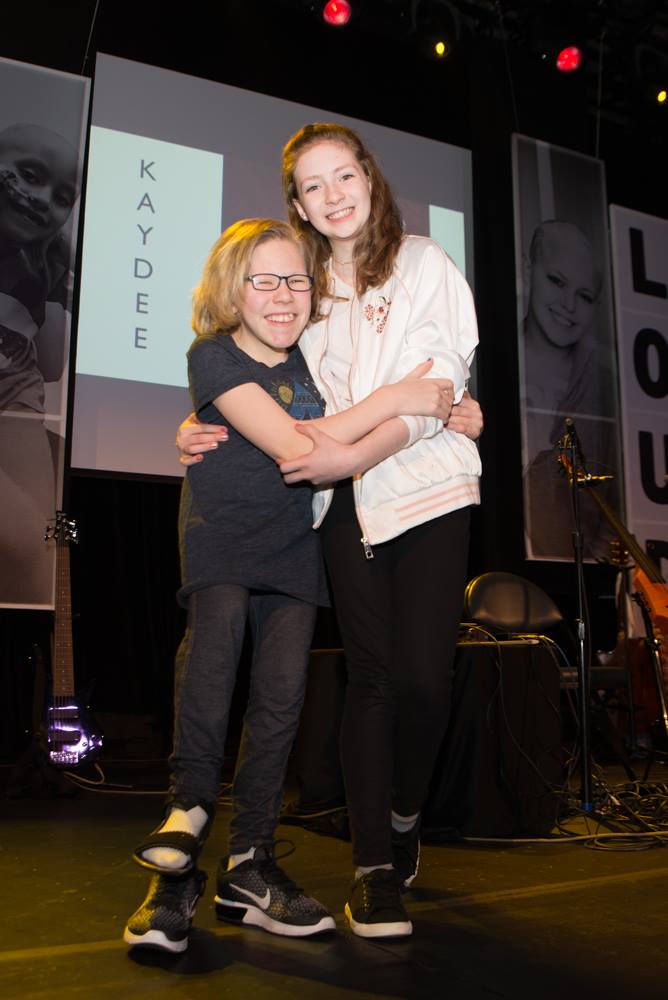 With a rockSTAR and Stars theme this year, MCP encouraged guests to "dress like a rockSTAR." And in a fun, bold statement, Levi and Stephanie took the stage in hospital gowns for their welcome speech because "the kids are the rockSTARS and this is what a rockSTAR looks like."
"Levi and I love thinking outside the box, we are always up for crazy ideas and we've always wanted our event to stand out as NOT your typical gala."  – Stephanie Ware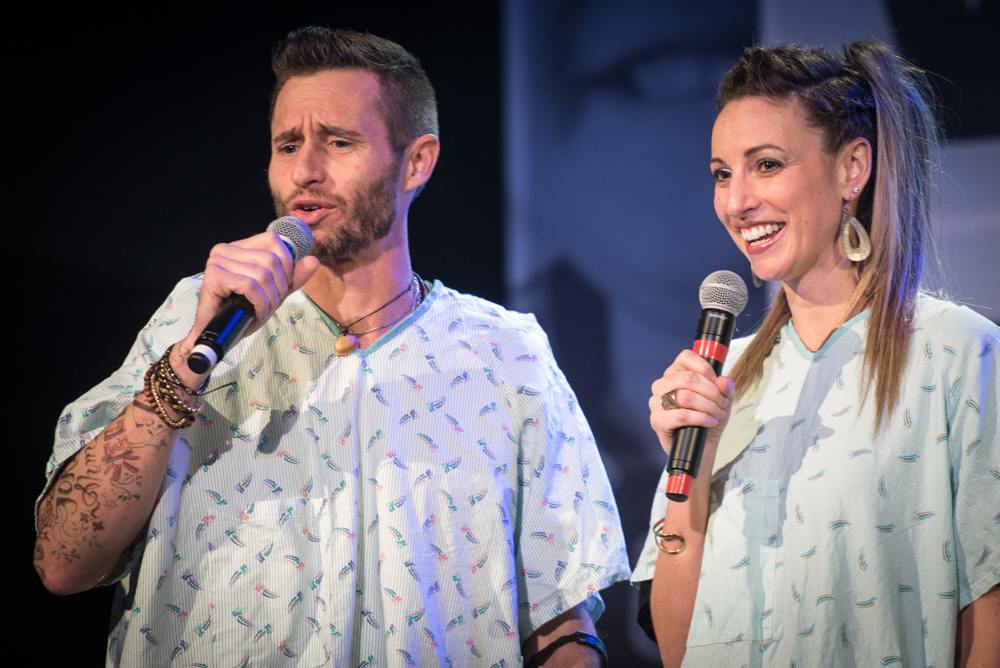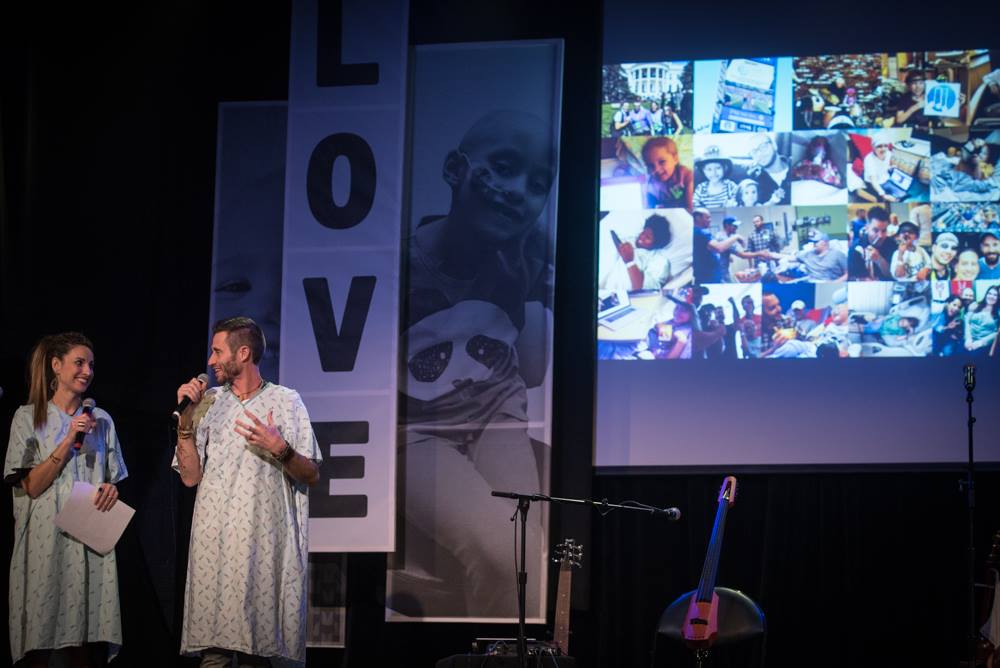 Each year, MCP recognizes it's biggest supporter of the year, awarding a #1FAN Golden Record Award. This year they presented the award to long-time supporter, Mighty Media Studios. Levi offered his deepest gratitude to the Mighty Partners: Mark Stendal, John Moffit (who came dressed as Levi Ware), Scott Finley and Pauls Zommers for their ongoing support and belief in them and the project. "Mighty Media has not only supported the project financially from the very beginning, it has allowed Steph and I to have paid production work on the side. And because we've never taken a paycheck from Melodic Caring Project, it's how we've survived, which in the end is how the project has survived." 
In an acceptance speech, Mark Stendal, of Mighty Media, let the crowd know that Levi and Stephanie ultimately gave up their own home for the project, something the Founders have never shared publicly.
"Most of you don't know this, but there came a point where it came down to keeping their house or Melodic Caring Project. They chose Melodic Caring Project." -Mark Stendal, Mighty Media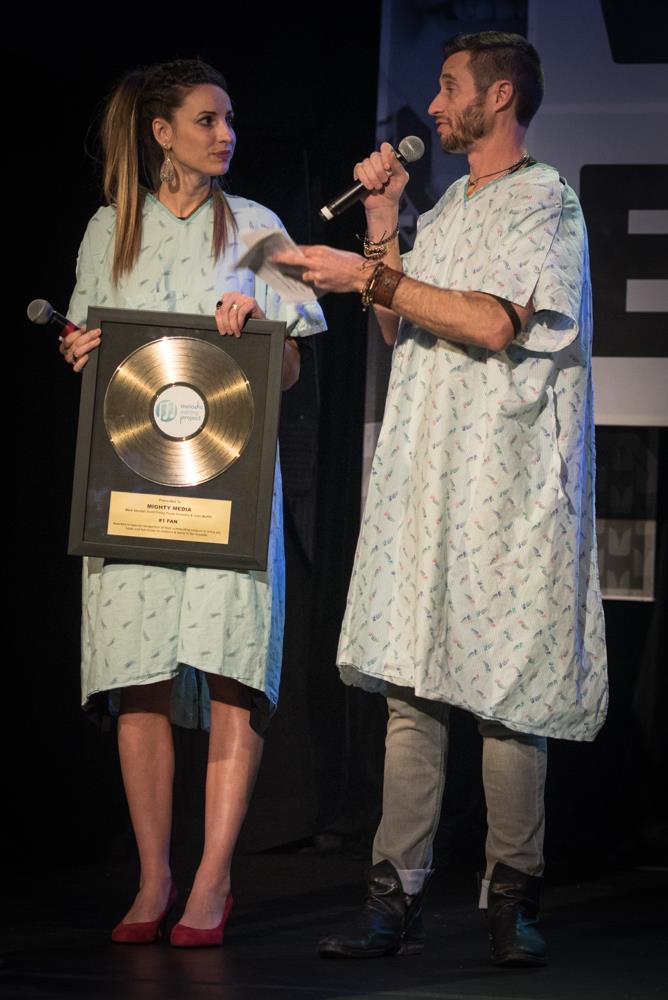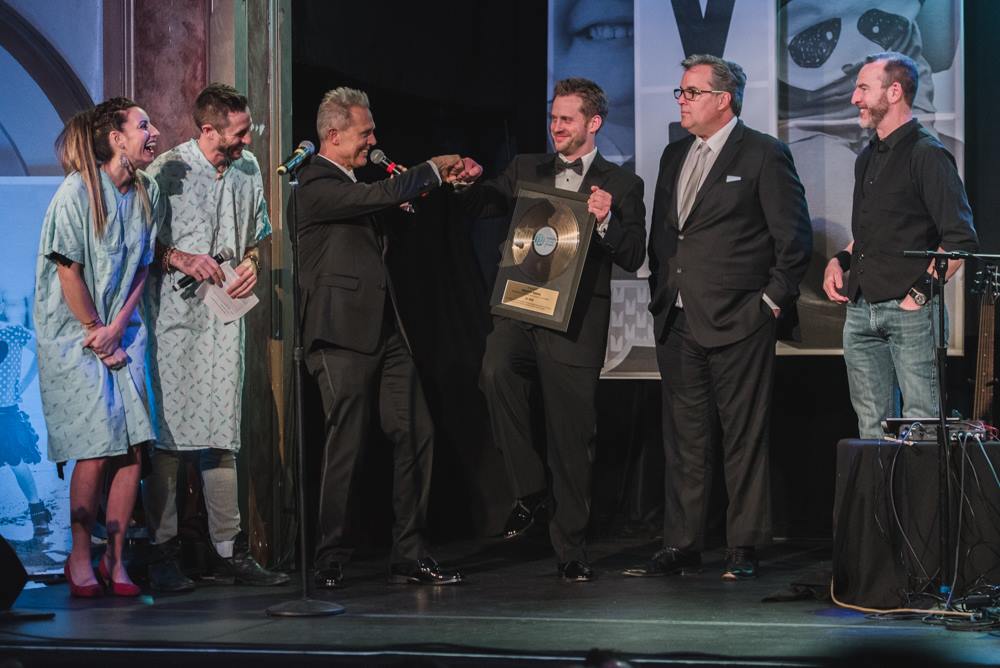 This year MCP had another special award as its very first rockSTAR, Kaydee Curbow was in attendance. MCP was born 7 years ago after streaming an impromptu benefit concert to Kaydee while she was in the hospital battling leukemia. As the inspiration behind MCP, Levi and Stephanie awarded Kaydee with a Platinum VIP All-Access Pass giving her access to any MCP show she wants.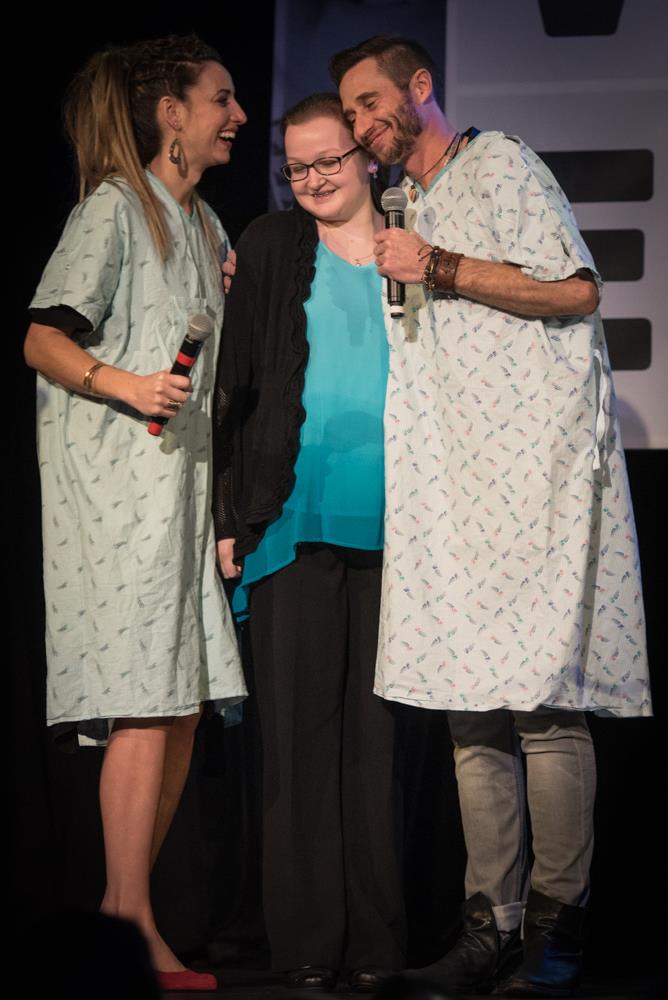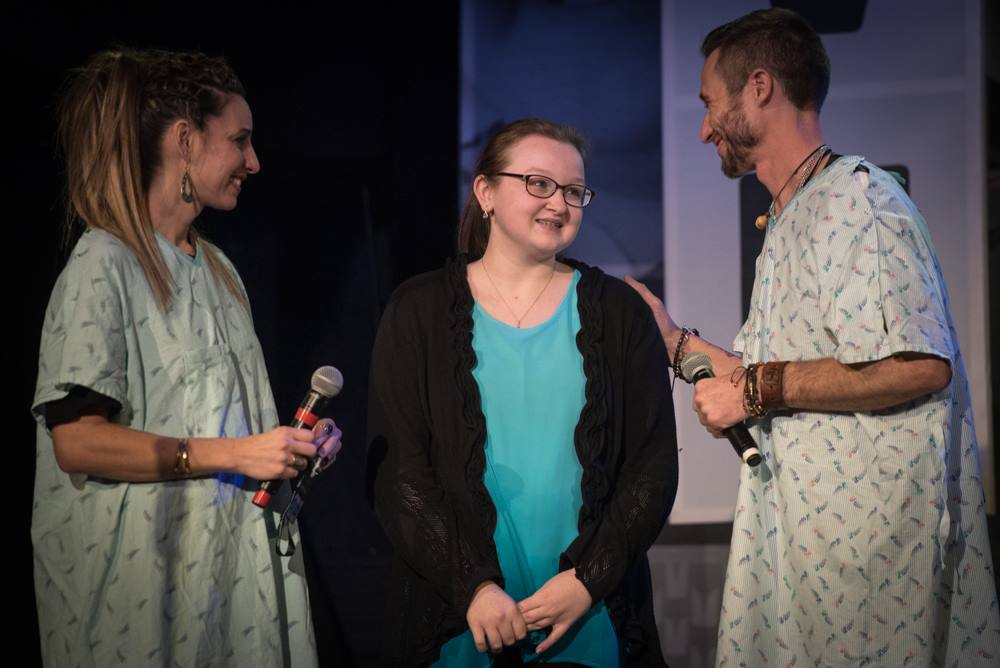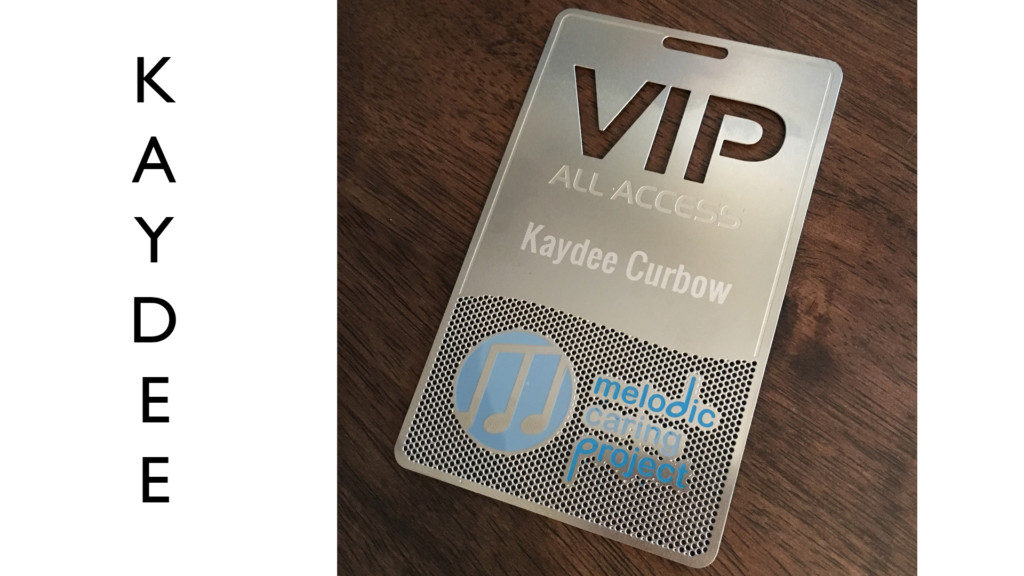 If you were at last years gala, then you know Stephanie pulled a huge surprise on Levi as she and Kylie's Dad, Mark Myers, conspired for months to surprise Levi in person at the gala as they had never met in person.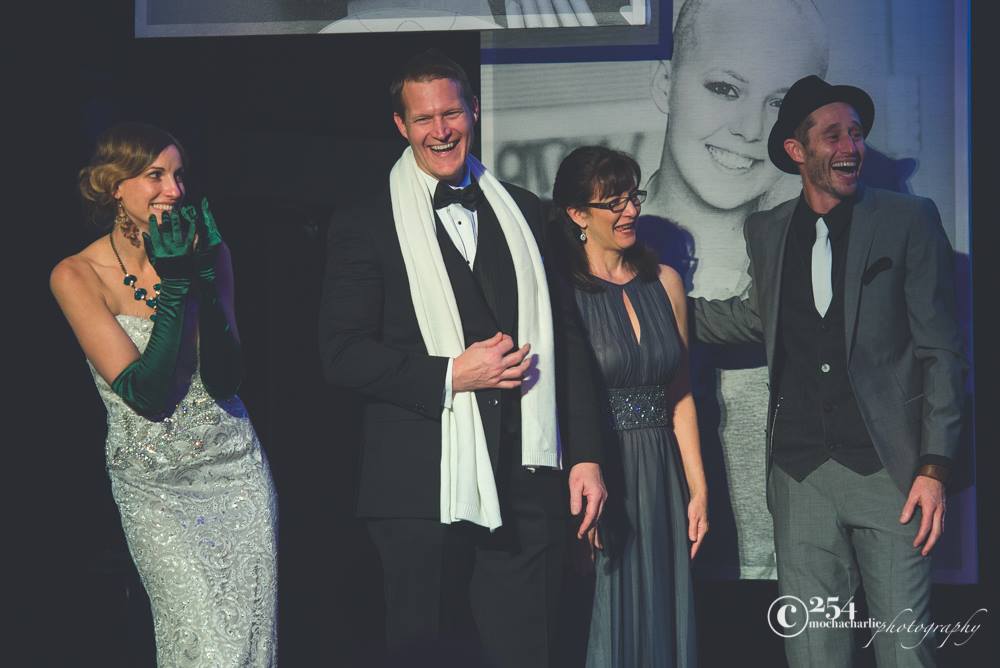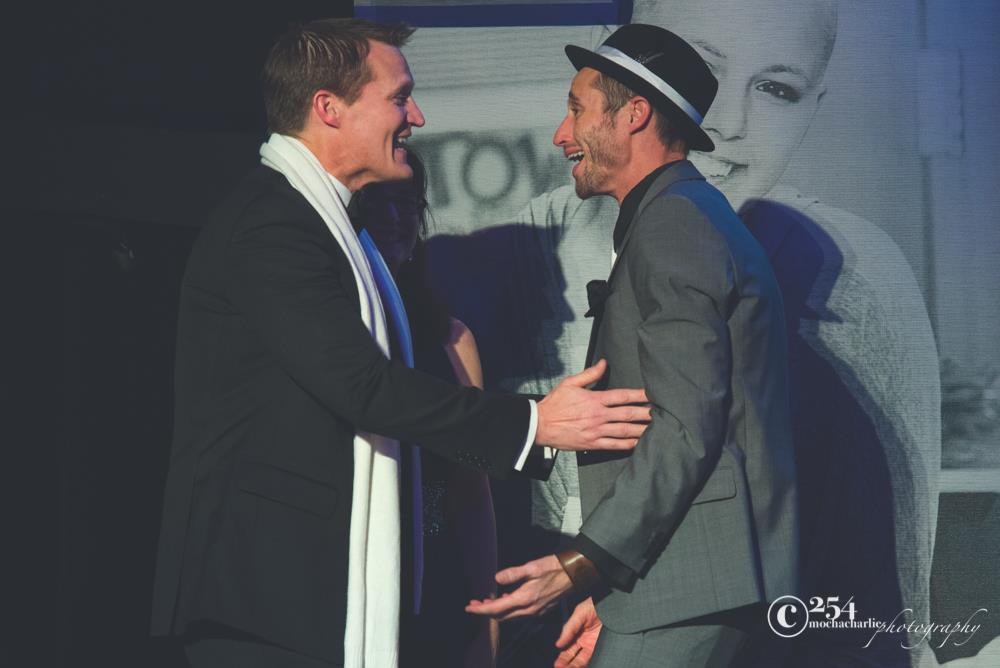 Well this year it was Levi's turn, and with the help of Co-Hosts Cass and Faith, they brought Stephanie to tears recognizing her for all she does for MCP behind the scenes.
"One thing that is never seen in front of the camera is the heart and soul of the organization. Behind the camera, behind the scheduling, behind Levi himself, is Stephanie. We are huge #1Fans of Stephanie." -Cass Huff & Faith Murray, MCP RockSTARS
In a touching testament by Faith, "It felt like she [Stephanie] offered her heart right up to me and just for a moment i forgot about my own struggle and was encompassed by the love of this remarkable woman. I decided then and there she was the kind of woman I wanted to become" – Faith Murray, MCP RockSTAR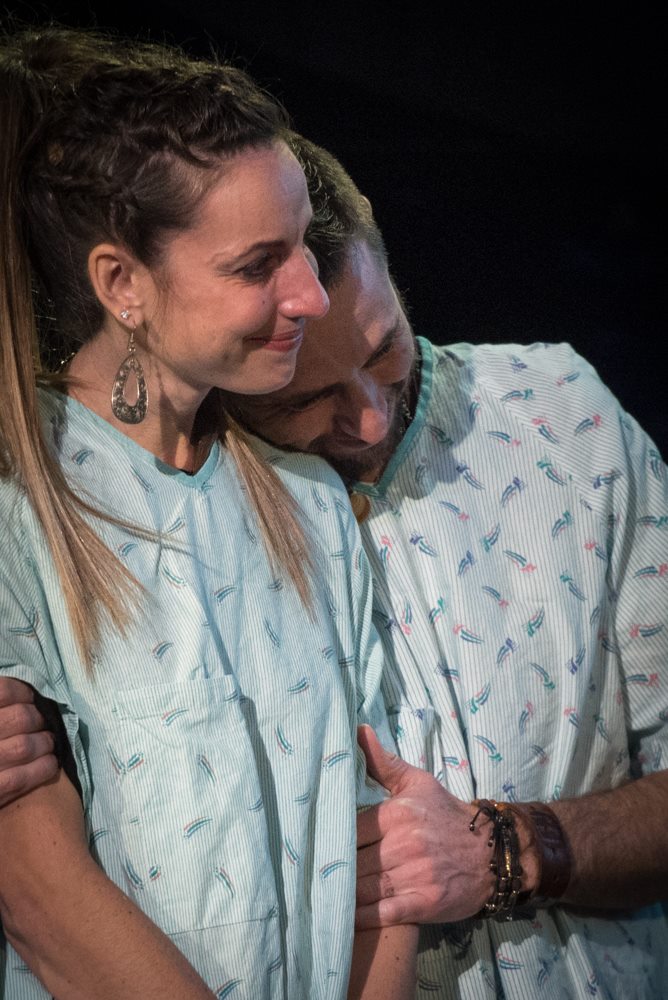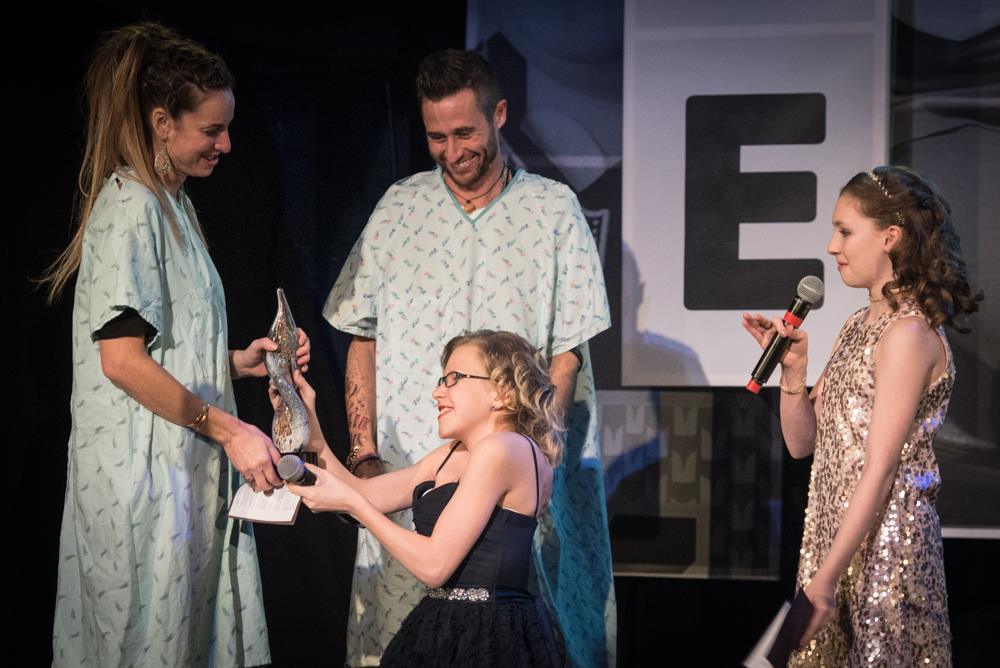 Each year, guests receive a special take-home gift. This year each guest received a Love Loud branded megaphone which tied in perfectly with the event theme and song titled "Love Loud" later performed by Founder Levi Ware, Aaron Willsie and Rock and Roll Hall of Fame Drummer, Michael Shrieve.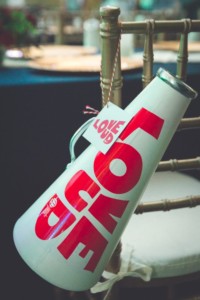 MCP founder Levi Ware wrote LOVE LOUD in 2014, the night MCP streamed SWITCHFOOT to kids in hospitals around the country. "The music and dedication from Jon Foreman that night was so incredibly moving and compassionate – It was contagious and it inspired not only the kids and the crowd, but it inspired me to write a song that very night," – Founder Levi Ware.
In early 2017 the song was recorded in collaboration with Woodstock icon and Rock & Roll Hall of Fame drummer, Michael Shrieve. "Love Loud is more than a song or a slogan; it is a call to action. It is a cry to recognize and encourage the best within each other and ourselves. In a time tinged by discord it is a call to choose grace and compassion, to inspire empathy in action. This is an invitation to artists, to business owners and to individuals – use your talent and voices, show us how you LOVE LOUD," – Founder Levi Ware.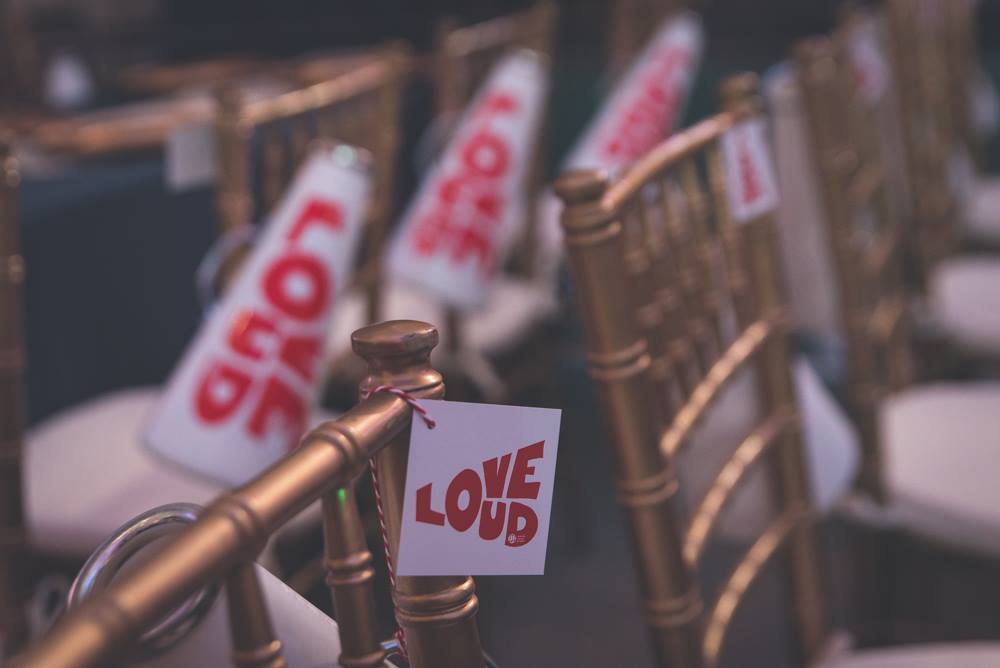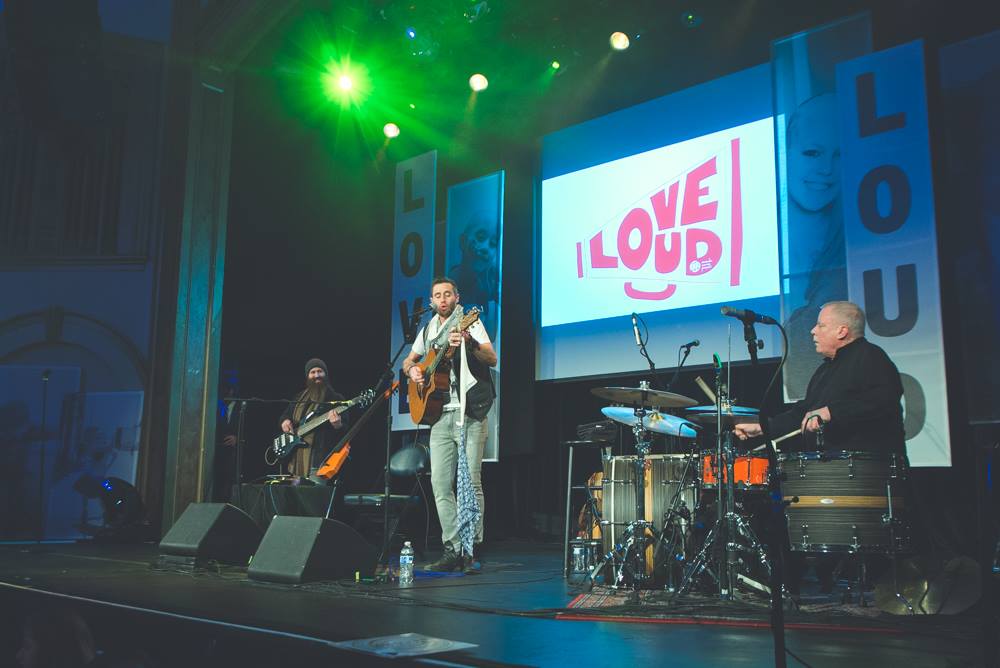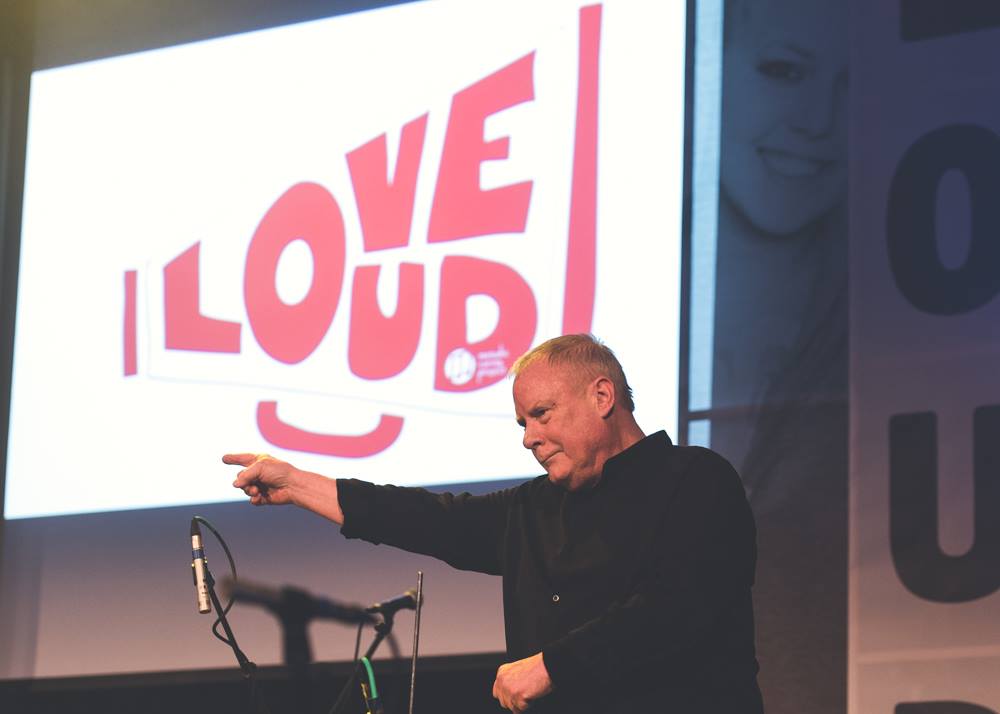 In complete MCP fashion, a surprise army consisting of kids from the local Boys and Girls Club filled the room and balcony area for an organic crowd infused start to the performance of Love Loud with guests grabbing their megaphones and joining in.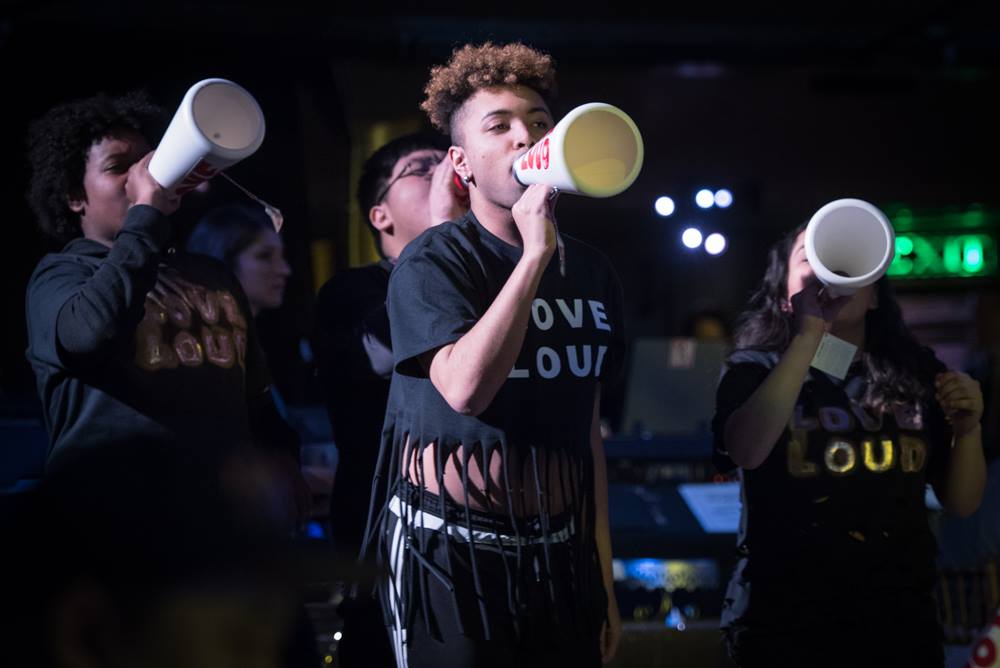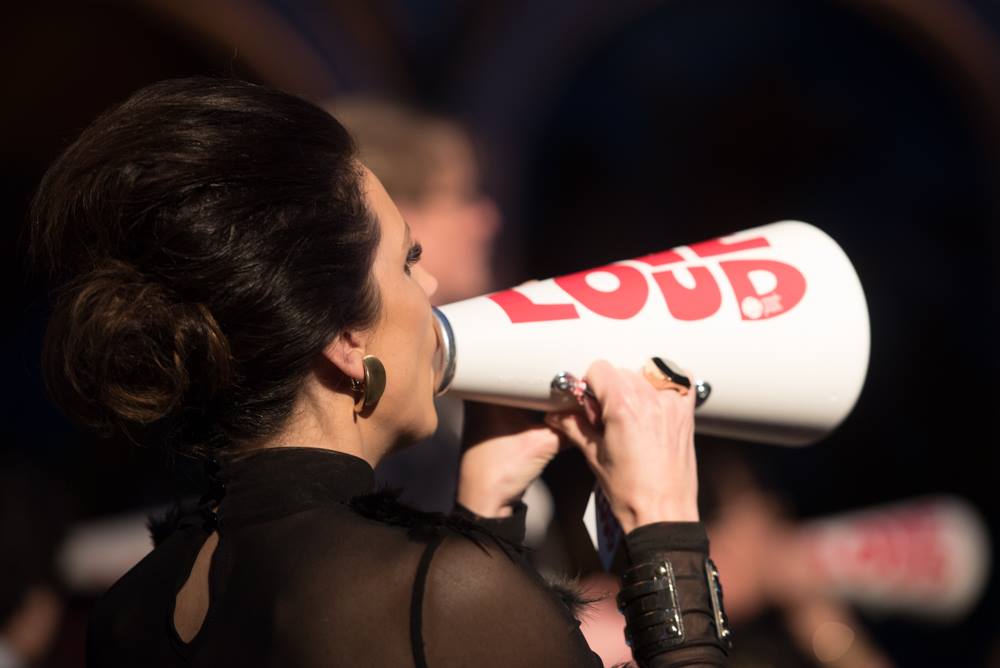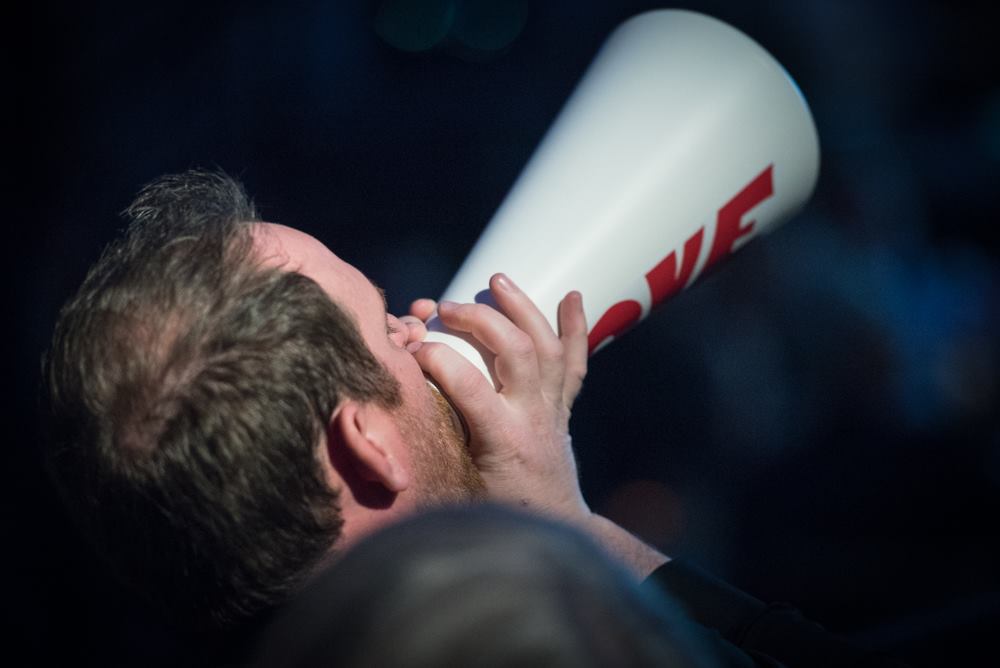 The real show-stopper though was featured rockSTAR McKindree Patton and mom Aimee Patton who openly shared their story and hearts with the room, leaving not a dry eye in the house.
Wearing a stunning dress by Kate Spade NY that was gifted to her as a surprise earlier that day, McKindree received yet another surprise as MCP teamed up with Kate Spade NY (one of McKindree's favorites) to give McKindree an ultimate NY fashion experience with her own personal styling appointment at Kate Spade New York AND a clutch of her choice from their New York store.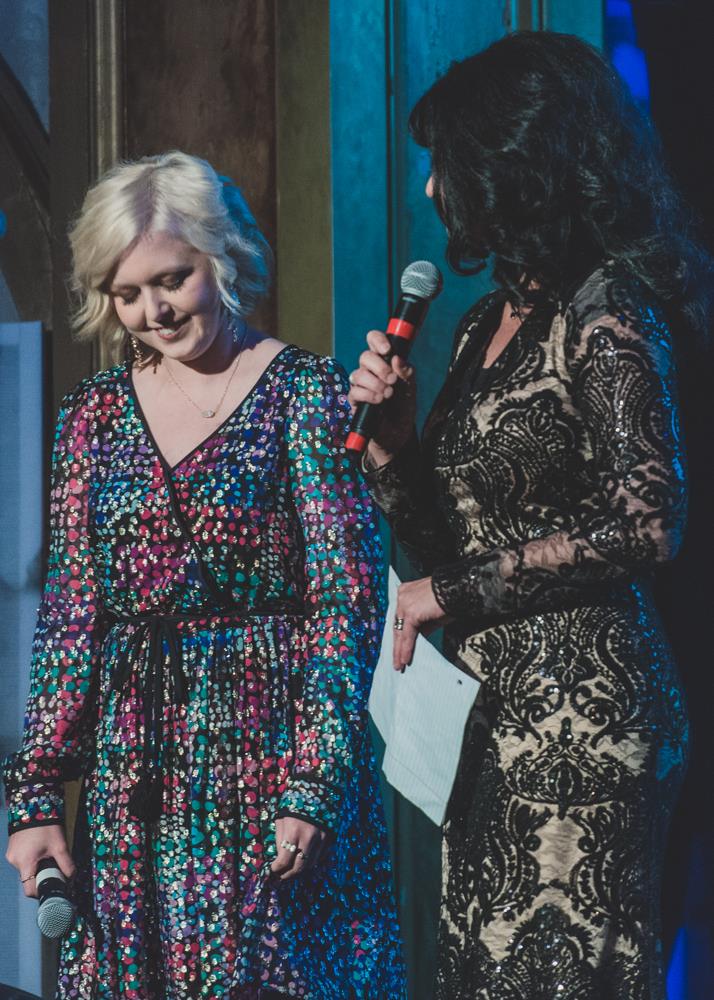 Aimee and McKindree already had plans to be in New York in April, so MCP Creative Content Director, Michael Gonzalez worked his magic with the help of his cousin, NY Model, Daniel Pimentel to pull off the surprise. Good people making good things happen. A huge thanks to Michael, Trisha, Daniel and Kate Spade NY for making a dream come true for McKindree!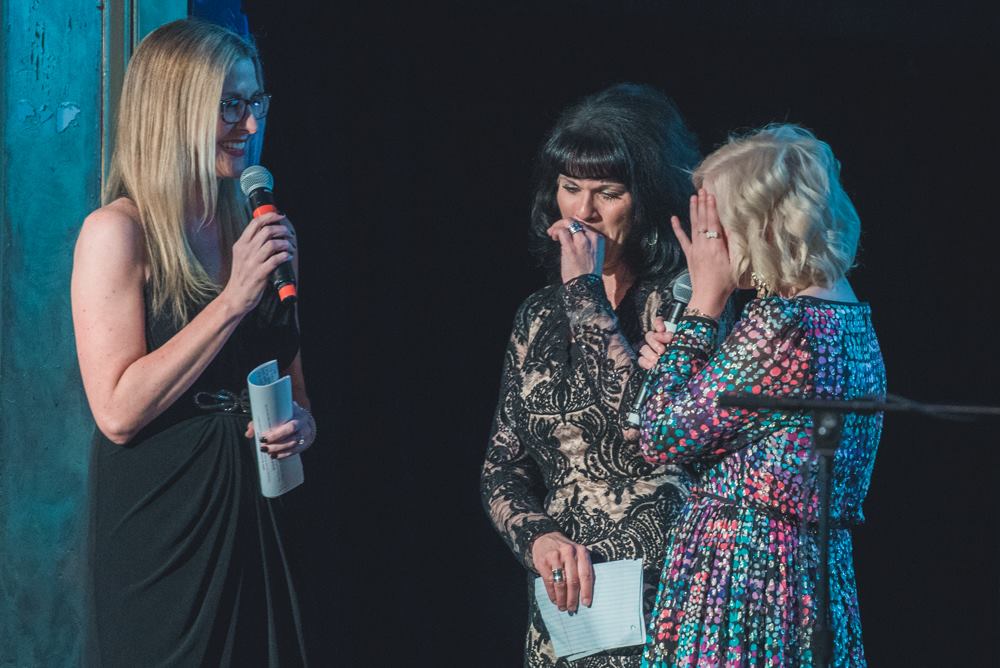 Then to top off an already incredible evening, Jon Foreman of SWITCHFOOT took the stage, which he did, in Jon Foreman fashion bringing everyone to their feet and infusing the hearts of everyone in the room and online as the entire night, of course, was streamed LIVE to all online and kids tuning in from their hospital rooms. It was no coincidence that Jon Foreman was brought in for this years gala. "He represents the heart of what this organization was founded on and the song Love Loud I wrote was inspired by his words and actions the night we streamed him to the kids. We couldn't think of a better artist to have with us this year." – Founder, Levi Ware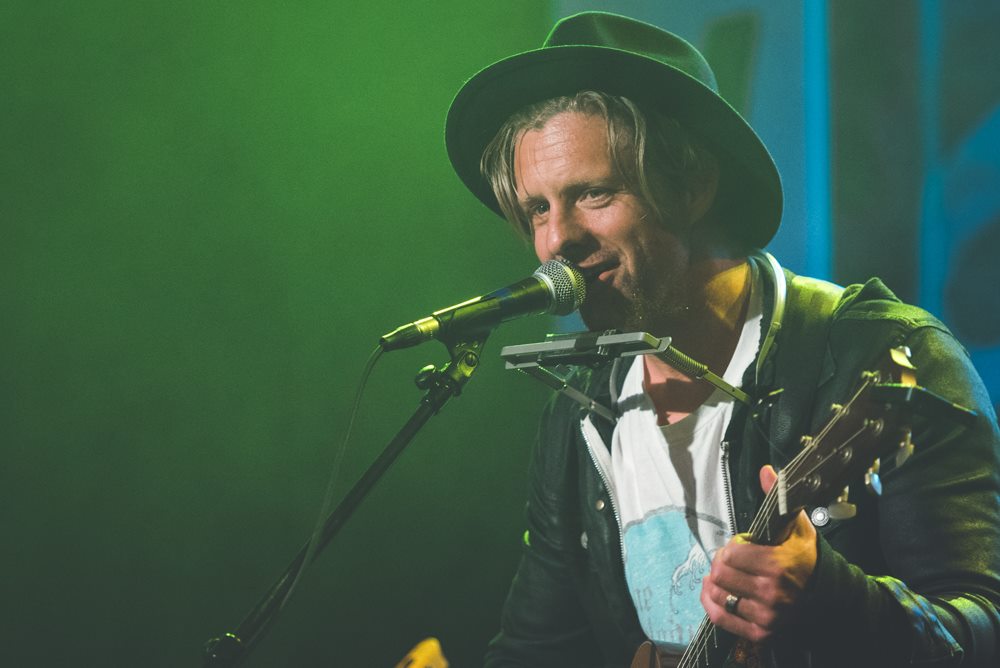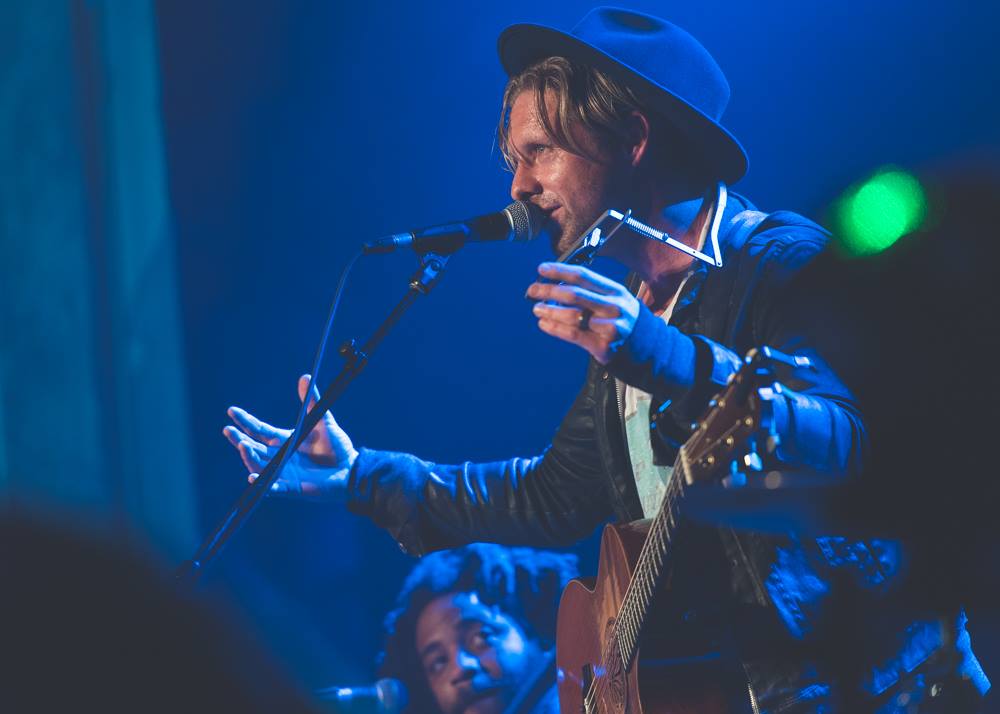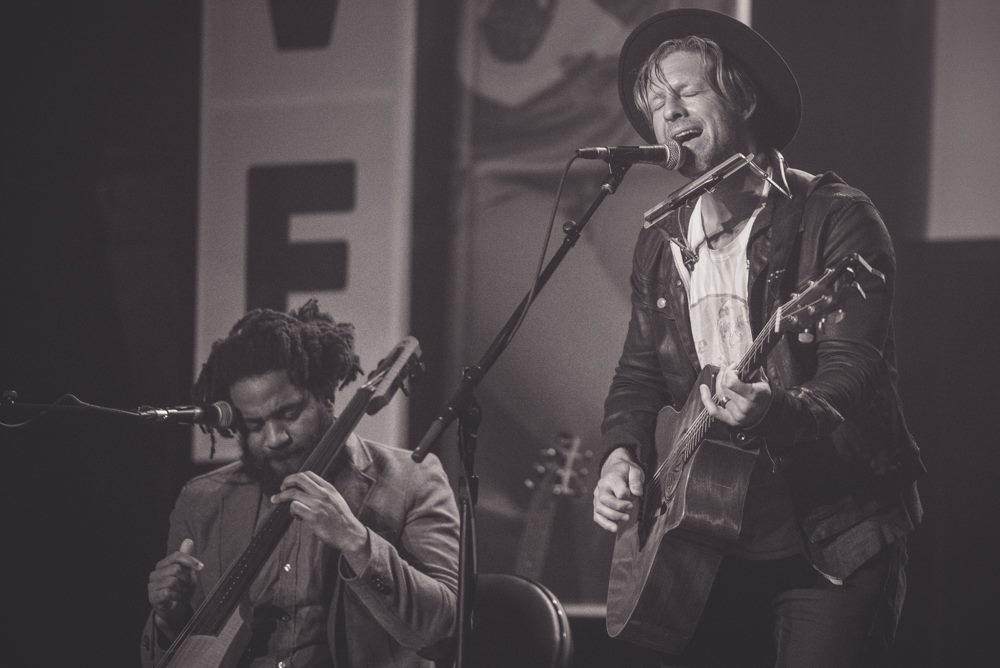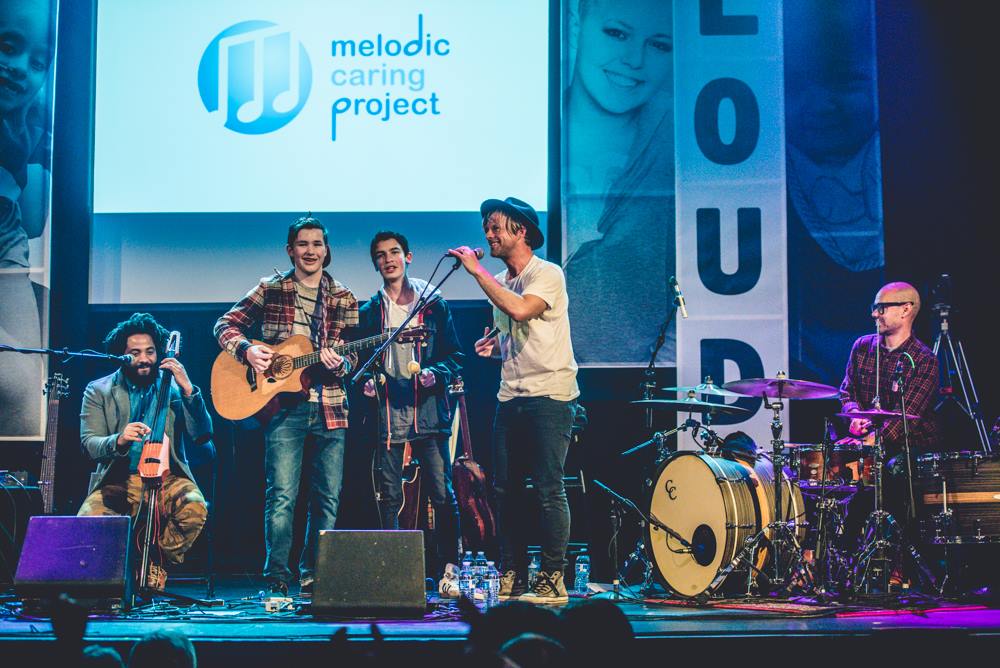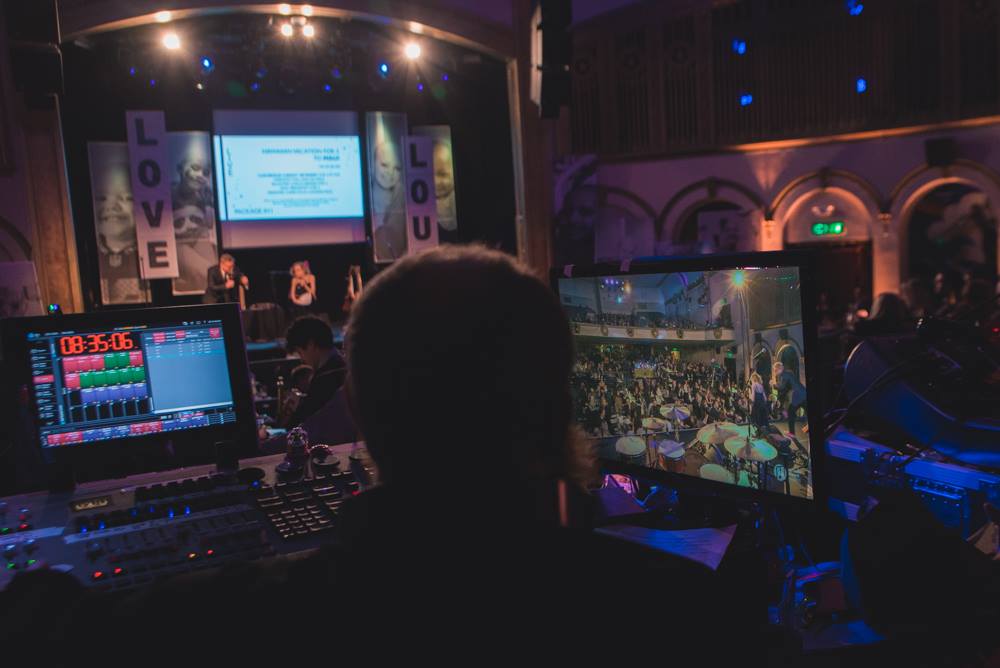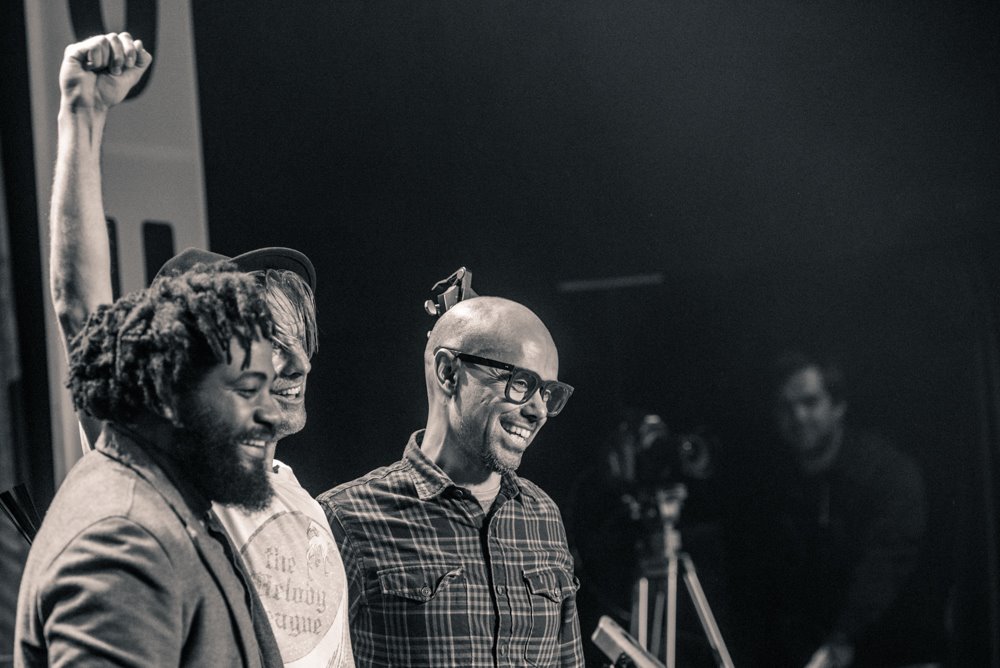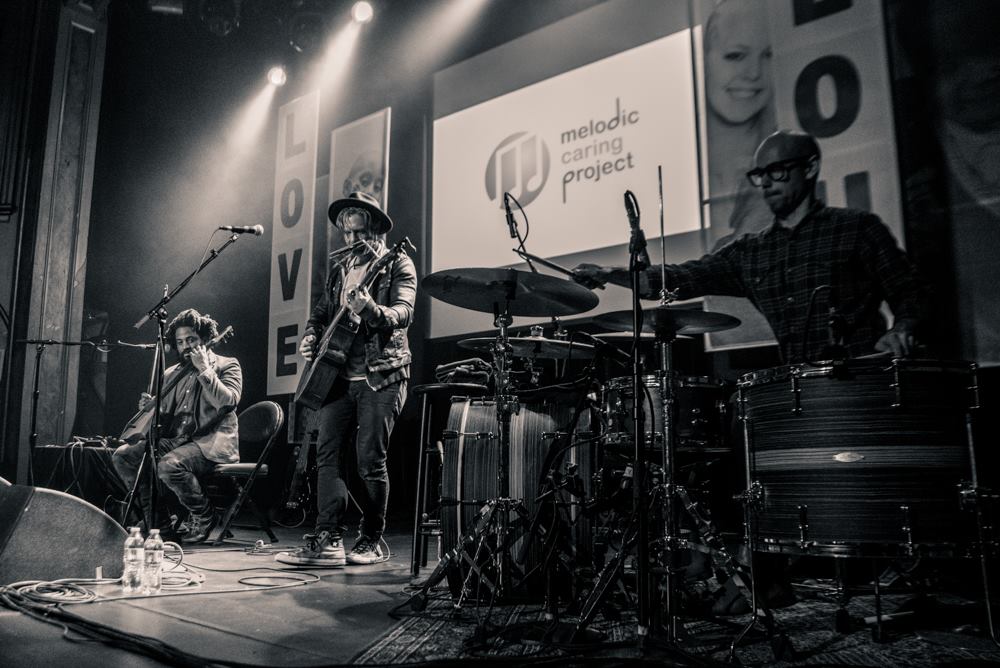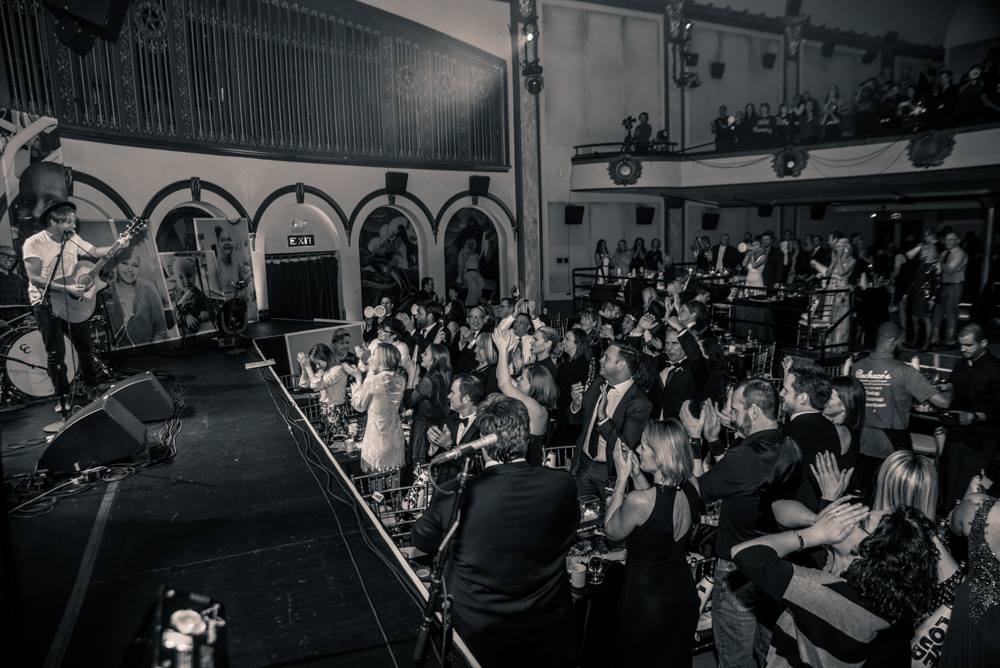 And in the end…it all comes down to a on-stage group sing-a-long of MCP theme song "Hey Hey" written by Founder, Levi Ware and performed by all.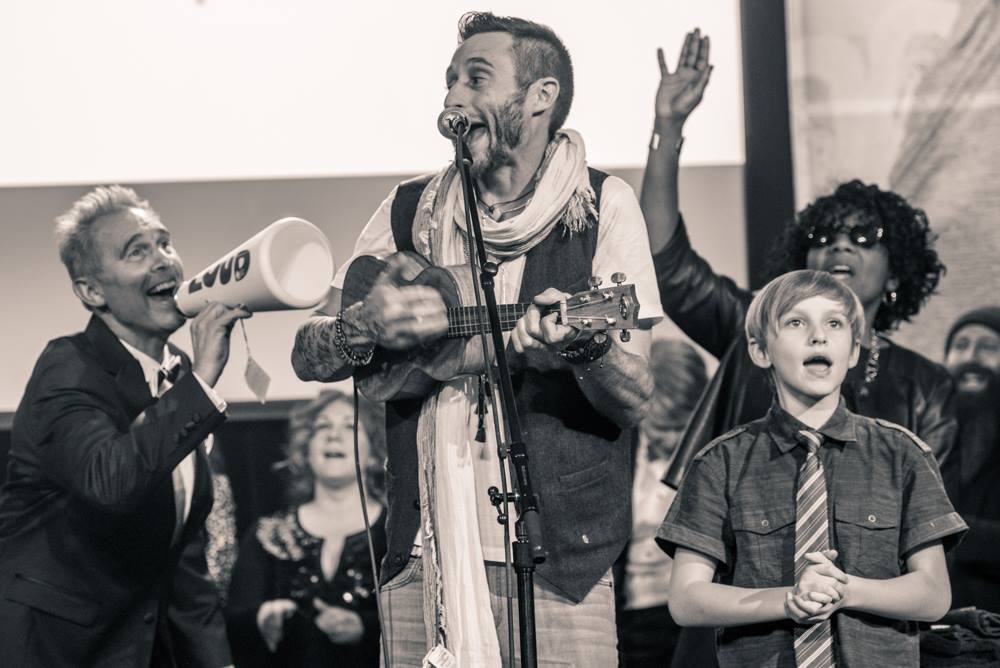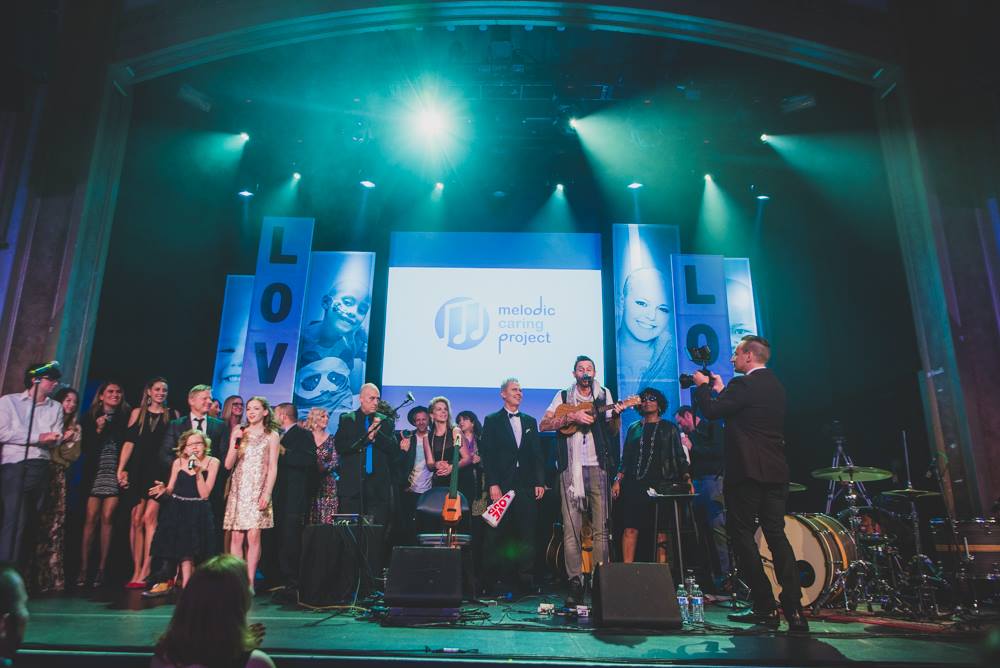 "I've been fortunate to have found some incredible people to help achieve the look I want. I have a great team of women (and my husband of course, whom is my better half and other half of everything about this project). I call this team of amazing women my "gala dream team" and it includes my graphic designer, Stephanie Clarke of Dahlia Press, Eleanor Blackford of Bash and Bloom, Aubrey Zoli of Aubrey Events, Adrienne Krefft, my auction coordinator, our dessert dash coordinator, Samantha Pierce and Mally Vu our volunteer coordinator." – Founder Stephanie Ware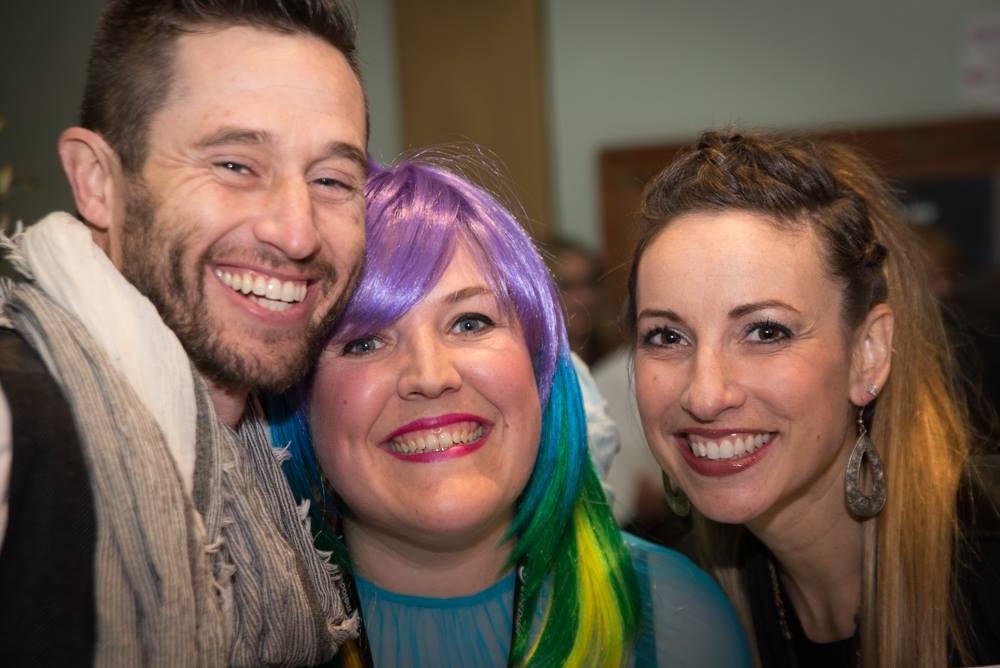 "And I want to give special thanks to our VP, Evan Blackstone and his wife Amy, Matt and Natalie Hartgering, Michael Gonzalez, Trisha Garcia, Ron & Kelly Anderson, Paul & Suzanne Ware and Kelsey & Eddie Mitchell who put together hundreds of megaphones, whole punched and tied hundreds of tags, spent hours attaching record jackets to our Photo Booth backdrop, helped feed and bathe our three children and put up with us taking over their house for the madness leading up to the event.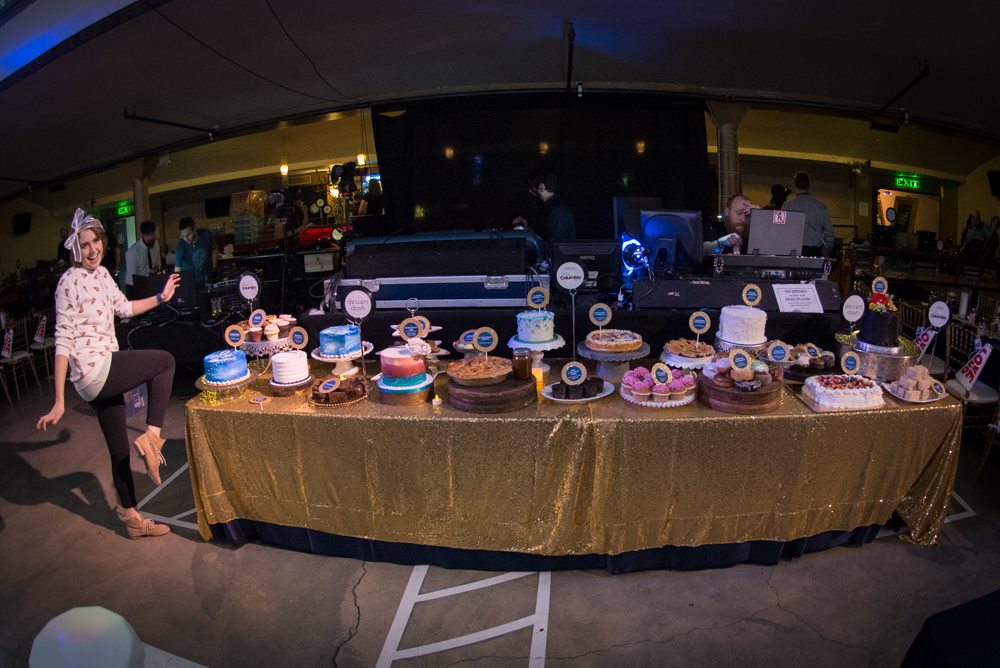 It's all about finding the right people who make you better, who capture your vision and who you respect. I feel lucky to call this group of talented women my dream team and friends," says Stephanie Ware, "And to be able to work alongside my husband whom I respect and admire every step of the way is a dream in and of itself. We've had so many people say to us "wow, you guys work together and are married?" And we laugh because obviously there are times we get on each other's nerves but all together it has been the best thing for our marriage and family of 5." – Founder Stephanie Ware
Levi and Stephanie brought their 2 oldest (pictured below) for the first time this year. "It's important for them to see what we're doing and what they're a part of. We hope to inspire compassion into them as they grow and who knows maybe one day take over running MCP" – Founder, Levi Ware.