Streaming Live Concerts to Children in Hospitals
We will play a show for your patients.
*HIPAA Compliant
Patients, YOU are the rockSTAR, we're your #1 Fan.
We always need good people like you.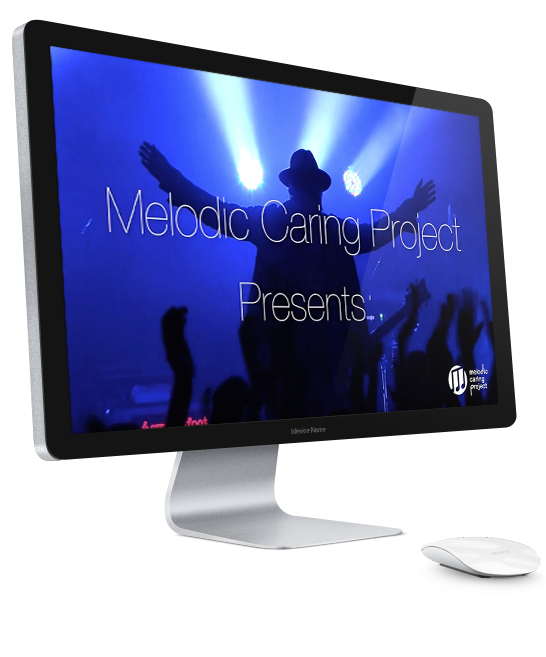 Welcome to the Show
Our unique program is free to the patient and hospital
At Melodic Caring Project (MCP), the kids are the rockSTARS. Through the use of technology and state-of-the-art video, MCP teams up with local and nationally touring artists to bring love and encouragement to children and families by streaming the healing power of music to kids in their hospital room [or homes]. IT'S MORE THAN A SHOW. We give the names of the kids tuning in to the artists so they can call them out by name and dedicate songs to them  making it a truly special experience for the kids and their families. During the show, kids and families can also participate in a live-chat feature with friends, family and the MCP team throughout the show sending real-time messages of love and encouragement, creating a true sense of community and support.
we bring genuine love and compassion together with the medically proven healing properties of music and share them with children in need.
Unlike other complimentary and alternative medicine (CAM) programs, the MELODIC CARING PROJECT'S model meets a real and pressing need in the market with its new innovative approach offering ease, accessibility and comfort to those suffering from serious illness or injury, especially those quarantined and/or suffering from immunodeficiency.
melodic
Job Position Available: Interim Executive Director About MCP:  The Melodic Caring Project (MCP) is a Seattle based 501(c)3 Non-Profit with the mission of supporting and encouraging hospitalized kids battling serious illness. We do this [...]
melodic
Melodic Caring Project joins forces with Chesterfield College and The Sherlocks to Stream Live Music to Children in Hospitals around the world. [...]
michael
After nearly a decade of streaming live music to seriously ill children in hospitals across the United States, the Melodic Caring Project is humbled and honored to announce it is expanding [...]
Made Possible from Donations
Thank you for your support
All of this is made possible from donations. Revenues generated by donations will be re-distributed in the form of music to provide therapy, hope and empowerment to those suffering from serious illness. As a registered 501(c)3 all donations are tax-deductible.