Premera Blue Cross
At Premera, they serve more than 2 million people—from individuals and families to members of Fortune 100 employer groups.
As the largest health plan in the Pacific Northwest, they provide comprehensive, tailored services to customers in Washington and Alaska that include innovative programs focused on wellness and prevention, disease management, and patient safety. They deliver these programs through health, life, vision, dental, stop-loss, disability, workforce wellness, and other related products and services.
They are committed to controlling rising medical costs while ensuring access to quality care for our members.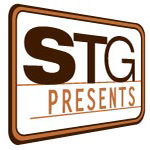 Seattle Theatre Group (STG Presents!)
The Historic Paramount, Moore and Neptune Theatres in Seattle
Seattle Theatre Group (STG) is the 501(c)3 non-profit arts organization that operates the historic Paramount, Moore and Neptune Theatres in Seattle, Washington. STG's mission is to make diverse performing arts and education an integral part of our region's rich cultural identity while keeping these three landmark venues alive and vibrant.
STG presents more than 400 shows annually, most taking place at The Paramount, The Moore and The Neptune historic theatres making stewardship of these theatres a primary concern and focus in making these venues accessible to artists and audiences. STG's vision is to enrich, inspire, challenge and expand our world through the arts.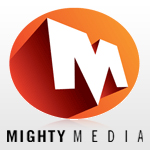 Mighty Media
Just Plain Excellent!
Mighty Media's work doesn't speak for itself, it speaks for its clients. Clients who demand mind-blowing complex, insanely daring, breathtakingly original or just plain excellent media that leaves audiences gasping with pleasure; and that's on a bad day. What kind of projects do they specialize in? Well, if they involve stunts, pyrotechnics, animals, child actors, aircraft carriers, Bell-Jet Rangers, giant chemical plants, fisticuffs, Air Force Haz-Mat, internationally broadcast live entertainment, national political conventions or male swimsuit models-they're experts.
E-mail: info@mightymediastudios.com
Phone: 425.615.7183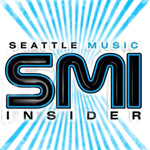 Seattle Music Insider
Covering Local Music 360…
Seattle Music Insider Founder and Chief Contributor- Greg Roth, is a multi-media music journalist and musician. Not only has he written, composed and performed live music in various genres throughout his life-but his unique ability to understand the process of how music is created brings a special perspective to his writing and artist interviews. Roth's work on SMI comes from his philosophy that music builds community and that music is the universal language. He believes it has the power to unite people of every race, religion, gender, and persuasion. As Seattle Music Insider, Greg Roth spotlights the best in local musicians and events to serve the broader community though the power of music.
E-mail: seattlemusicinsider@live.com
Phone: 425.503.7811