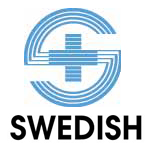 Swedish Medical Center
Extraordinary Care. Extraordinary Caring.
Serving our communities through exceptional, personalized care for more than 100 years. Since 1910, Swedish has been the region's hallmark for excellence in health care. In fact, in an independent research study conducted by the National Research Corp., Swedish is consistently named the area's best hospital, with the best doctors, nurses and overall care in a variety of specialty areas.
Swedish has grown to become the largest nonprofit health provider in the Greater Seattle area with 11,000 employees, more than 2,800 physicians and 1,700 volunteers.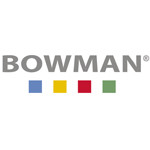 Bowman Manufacturing
Since 1971!
Founded in 1971, today Bowman® consists of two distinct operating business units: Bowman Manufacturing provides contract design, fabrication and production services to a range of OEM customers. The Bowman Product Group develops and markets a range of proprietary products to dealers and distributors across North America.
Phone: (800) 962-4660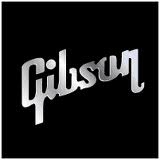 Gibson USA
The Workingman's Guitar
The home of Gibson electric guitars today is "Gibson USA," built in 1974 in Nashville specifically for the production of Gibson's Les Paul guitars. Although the entire guitar industry went through a slump in the late '70s, the spirit of innovation remained strong at Gibson. In response to a growing demand for vintage stylings, Gibson tapped its rich history and reissued the dot-neck version of the ES-335 in 1981 and the flametop sunburst Les Paul in 1982. At the same time, two legendary guitarists joined Gibson- B.B. King in 1980 with the Lucille model and Chet Atkins in 1982 with his new concept of a solidbody acoustic guitar.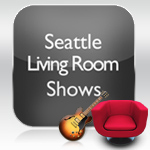 Seattle Living Room Shows
Are You On The List?
Seattle Living Room Shows is a unique way to see a live concert. All shows take place in a home setting or a secret Seattle venue where you will be face to face with some of the best up-and-coming musicians from around the country. They provide an intimate setting for both musician and listener that brings the music back to where it should be. Raw, Emotional, Powerful and Exposed.
E-mail: seattlelivingroomshows@gmail.com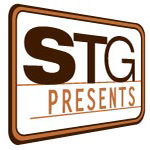 Seattle Theatre Group (STG Presents!)
The Historic Paramount, Moore and Neptune Theatres in Seattle
Seattle Theatre Group (STG) is the 501(c)3 non-profit arts organization that operates the historic Paramount, Moore and Neptune Theatres in Seattle, Washington. STG's mission is to make diverse performing arts and education an integral part of our region's rich cultural identity while keeping these three landmark venues alive and vibrant.
STG presents more than 400 shows annually, most taking place at The Paramount, The Moore and The Neptune historic theatres making stewardship of these theatres a primary concern and focus in making these venues accessible to artists and audiences. STG's vision is to enrich, inspire, challenge and expand our world through the arts.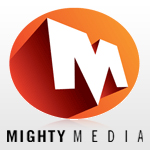 Mighty Media
Just Plain Excellent!
Mighty Media's work doesn't speak for itself, it speaks for its clients. Clients who demand mind-blowing complex, insanely daring, breathtakingly original or just plain excellent media that leaves audiences gasping with pleasure; and that's on a bad day. What kind of projects do they specialize in? Well, if they involve stunts, pyrotechnics, animals, child actors, aircraft carriers, Bell-Jet Rangers, giant chemical plants, fisticuffs, Air Force Haz-Mat, internationally broadcast live entertainment, national political conventions or male swimsuit models-they're experts.
E-mail: info@mightymediastudios.com
Phone: 425.615.7183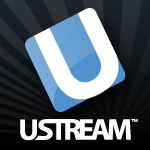 UStream.tv
Your on! Free Live Video Streaming & Online Broadcasts
UStream is the leading live interactive broadcast platform. Anyone with an internet connection and a camera can start engaging with their family, friends or fans anytime, anywhere. Millions of Ustream users view and broadcast a wide variety of content, from high school sporting events to red carpet movie premieres. Ustream's mission is to bring people together around shared interests for amazing live, interactive experiences that build and maintain relationships.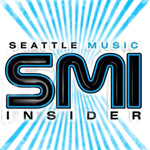 Seattle Music Insider
Covering Local Music 360…
Seattle Music Insider Founder and Chief Contributor- Greg Roth, is a multi-media music journalist and musician. Not only has he written, composed and performed live music in various genres throughout his life-but his unique ability to understand the process of how music is created brings a special perspective to his writing and artist interviews. Roth's work on SMI comes from his philosophy that music builds community and that music is the universal language. He believes it has the power to unite people of every race, religion, gender, and persuasion. As Seattle Music Insider, Greg Roth spotlights the best in local musicians and events to serve the broader community though the power of music.
E-mail: seattlemusicinsider@live.com
Phone: 425.503.7811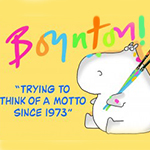 Sandra Boynton
Trying to Think of a Motto since 1973
Sandra Boynton is a popular American cartoonist, children's author, songwriter, and director. Since 1974, Boynton has created many bestselling greeting cards (such as "Hippo Birdie Two Ewes") and has written and illustrated over fifty children's books and seven general audience books, including four New York Times Bestsellers. More than 35 million of her books have been sold—"mostly to friends and family," she says. With Michael Ford, she has also written and produced four albums of renegade children's music. Three of her albums have been certified Gold, and Philadelphia Chickens, nominated for a Grammy, is nearing Platinum. In 2008, she was awarded the Milton Caniff Lifetime Achievement Award by the National Cartoonists Society.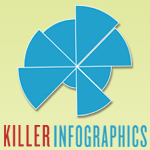 Killer Infographics
Killer Prices, Killer Service, Killer Designs!
Killer Infographics is an infographic design firm located in the heart of Seattle's historic Ballard neighborhood. We feature a team of highly talented people that come from all walks of life with 1 very important thing in common: they are amazing infographic designers! Led by internet marketers, our staff knows how to create viral worthy infographic designs that get the atttention they deserve. We work to ensure that your designs are high quality, affordable, and link worthy.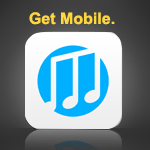 AppNRG.com
Love the Power of Possible
AppNRG.com is making mobile apps affordable and simple for small businesses and organizations. We'll custom build your App for you and we also offer a do-it-yourself iPhone, iPad, HTML5, and Android app platform that allows any small business to simultaneously create, edit, and manage mobile apps online without any programming knowledge needed. Mention the Melodic Caring Project to receive a special offer.
E-mail: michael.gonzalez@appnrg.com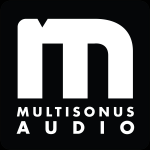 Multisonus Audio
Absolute Audio Resolution
MultiSonus Audio created EarBombz™ to meet the demand for high quality, long-lasting pro audio gear at an affordable, highly competitive price. From our lower priced models to the top of the line products, our customers should expect nothing short of the best. It is also our shared vision to use our company's success to make a positive impact on the world we share by supporting such causes as cancer awareness programs & research, and a wide variety of music programs.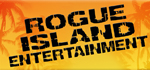 Rogue Island Entertainment
Full Service Interdisciplinary Music Company in Seattle's Old Rainier Brewery!
Rogue Island Entertainment is a full service, interdisciplinary music company located in Seattle's Old Rainier Brewery. A 6,000 square foot facility housing two state-of-the-art recording studios with artist/band accommodations, RIE is home to an independent record label, artist management representation and publishing services.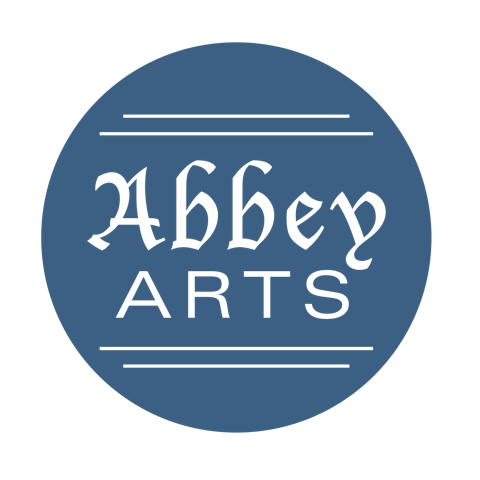 Abby Arts
A Seattle Nonprofit Curating Welcoming Music & Arts Events for all Ages and Incomes
Our focus is creative experiences involving mostly local bands/musicians and we also curate and host a variety of events involving contemporary dance, literary, visual, and culinary arts at Fremont Abbey Arts Center and other unusual venues around the Seattle area.
We encourage cross-collaborations between art mediums and artists of all ages and backgrounds. Many Abbey events feature local developing artists supporting events headlined by experienced touring acts. These are definitely shows where you may "see them first"!